Staff Answer

Jan 25, 2023 - 01:26 PM
Yes, you can create a team project that you share with other teachers in your school or district.
Click the Team button on the toolbar.
Click the Class button in the Team dialog and scroll to the bottom of the list and choose - Teachers
Search by the last name and add teachers to the project by moving the slider to ON.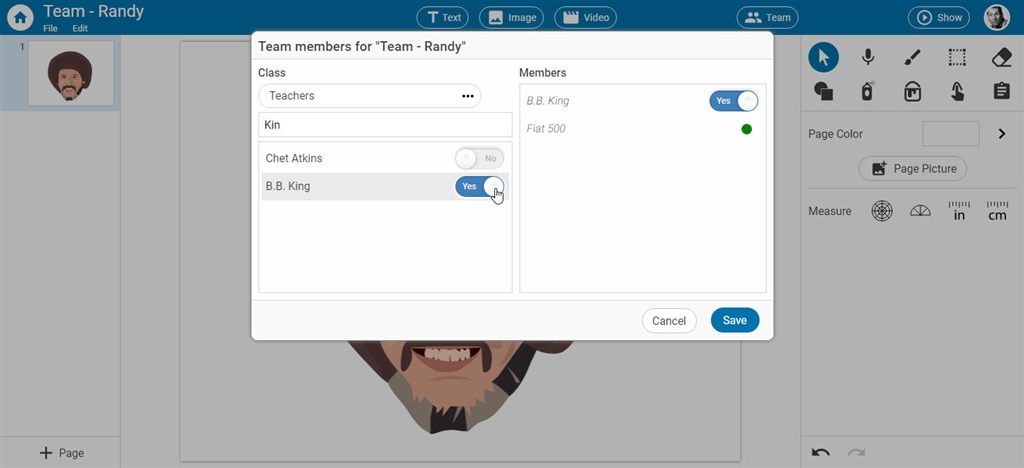 The project will show at the root of the new teacher's Team folder.