Staff Answer

Jan 16, 2023 - 03:44 PM
I assume these are Wixie projects that you have created for your students to use as templates/assignments.
If so, you have a few options here.
If you follow the
steps here
, you can copy the project to the school folder so that other teachers in your school can access the files you have created.
You could also email the file to the teacher using the steps in the
answer here
.
Another option would be to email the teacher the link to the project you have created. The URL will look similar to this -
https://www.wixie.com/u2728754
If they are logged in to Wixie, in a teacher or publisher account, while viewing the project they can go to the File menu and choose Make a Copy.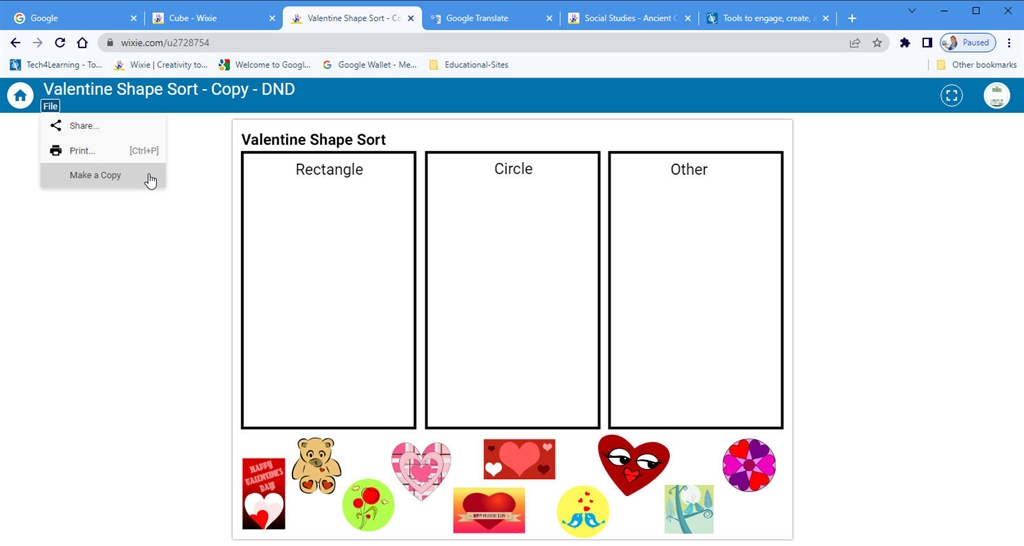 This will create a copy of your Wixie project into their Project list.