Staff Answer

Aug 31, 2022 - 02:08 PM
Yes, you can restart your Wixie account and also change the payment interval and student total when you renew.
If your Wixie Classroom, or Classroom Evaluation, account is expired you will see a message indicating the account is expired when you log in.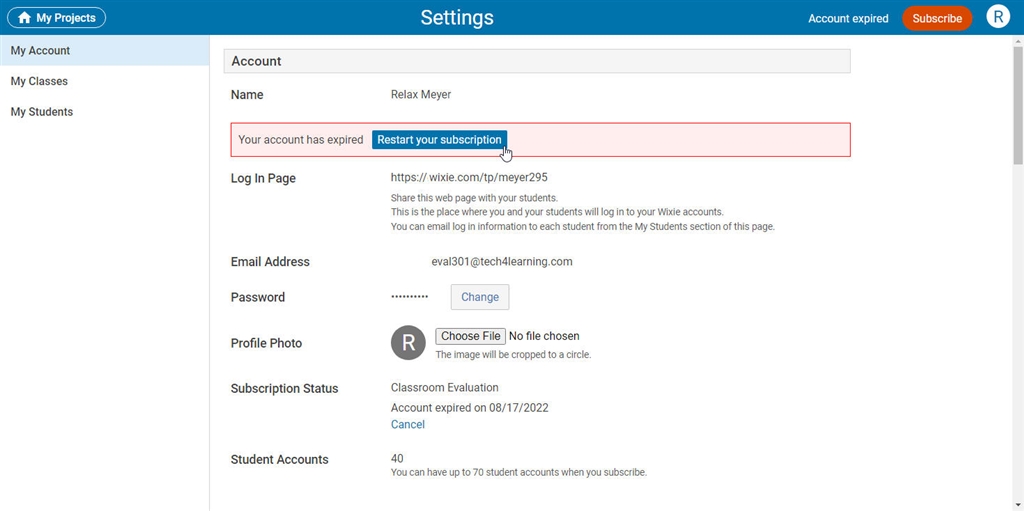 Click the "Restart your subscription" button.
Click the Credit Card radio button to pay with your school or personal credit card.
Click the Next button.

In the following dialog, choose Annual or Monthly for the Subscription Type.
Change the student total if you need to increase or decrease the number of Wixie student accounts in your classroom.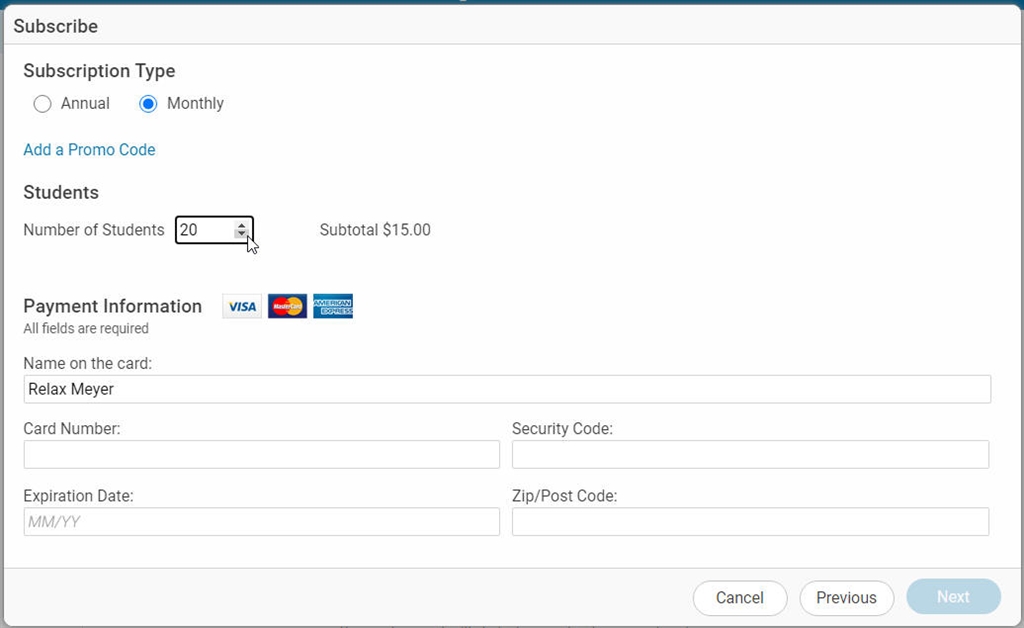 Add your credit card info and billing Zip Code.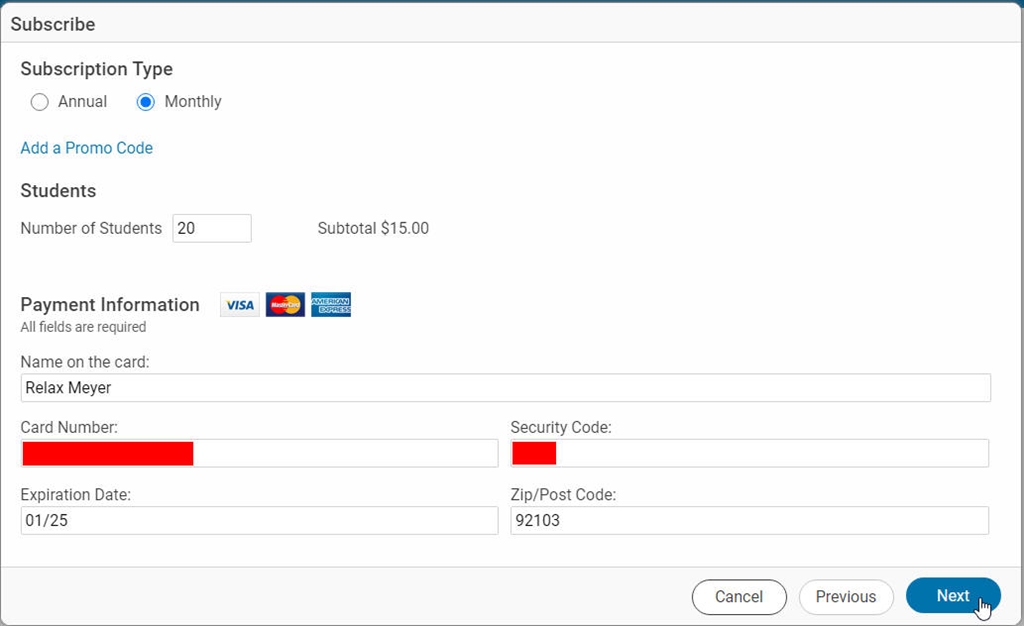 Click the Next button.
Confirm the terms in the following dialog and click the Purchase button.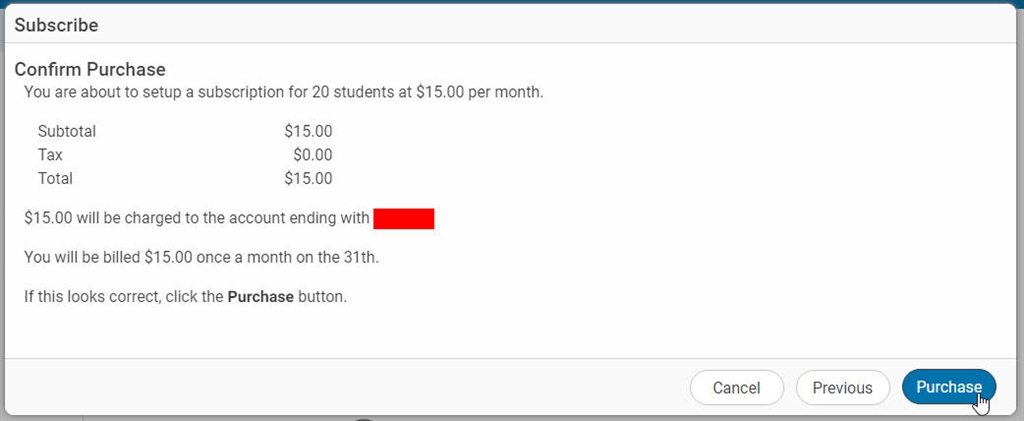 Your payment will be processed and the Settings page will reload to show your Subscription Status and number of Student Accounts.

Short URL for this article -
https://bit.ly/3AASEdx