Staff Answer

Oct 28, 2021 - 08:25 AM
I am not sure why an object or page background would print sometimes and not others.
Here are a couple of things you can try to resolve the issue:
1. If you have access to another printer, you can choose a different printer using the More Options button in the Print pane.
Click the Project button and choose Print.
In the bottom right corner you will see the More Options button.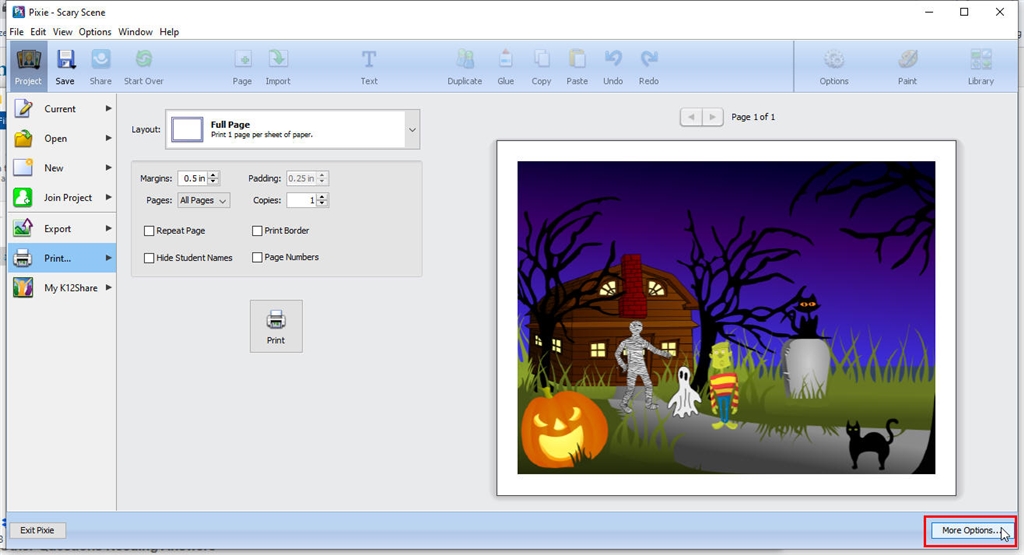 Click the More Options button to see the Print dialog. This will show you the selected printer and the print options available for that printer.
Depending on your Print setup or operating system, you may be able to adjust options for your printer such as quality, color, black & white, etc.
Use the Print Name (or Printer) pull down menu to choose another printer.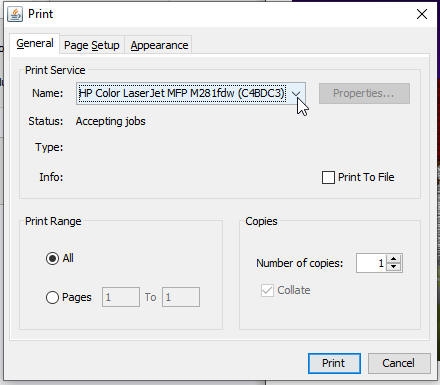 2. Another option is to export the Pixie file as a PDF or Image files and then print the exported image.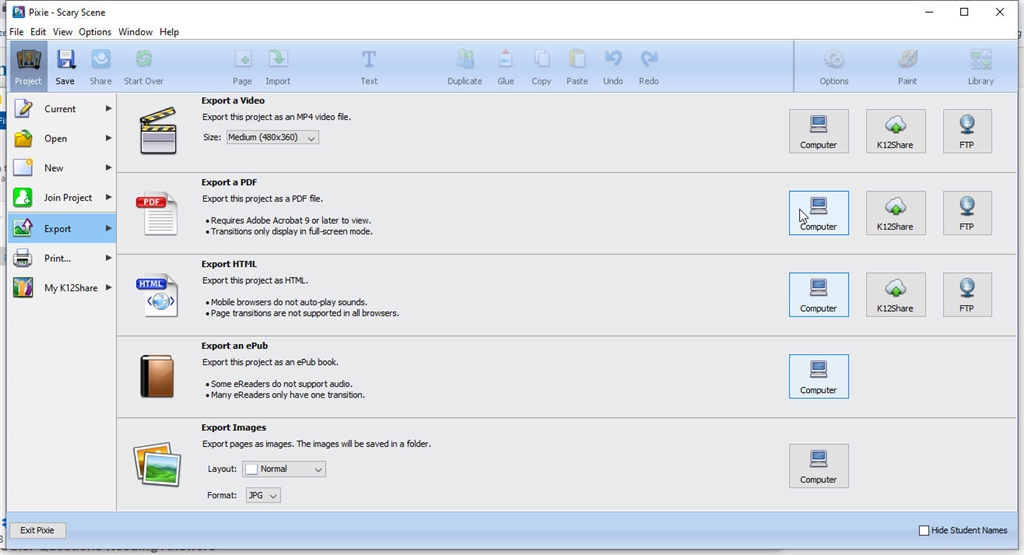 If you choose the PDF option, you may see additional print and layout options in Adobe Reader or your PDF viewer.
I hope this helps you out.
If you do need additional assitance, please open a Support ticket by clicking the link on the right or by sending an email to techsupport@tech4learning.com and we can gather some additional information from you to help troubleshoot or resolve the issue.