Staff Answer

Sep 15, 2021 - 09:49 AM
Sounds recorded using the Recording tool (Microphone) on a page in Wixie will only play on that page.
If your students are using the *Standard theme, then they could record their sound in another program and save it as a sound file (MP3, WAV). They can then add the sound as a background sound. The background sound will play over multiple pages in the project.
To do this, click the Slideshow Options button.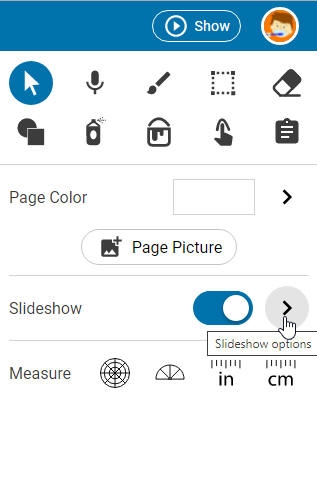 You will see the Slide Show Options panel. Click the Choose Music button.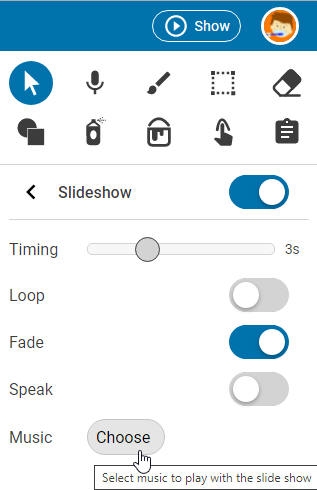 Click the My Files button to select the sound you recorded. Wixie will support WAV and MP3 sound formats.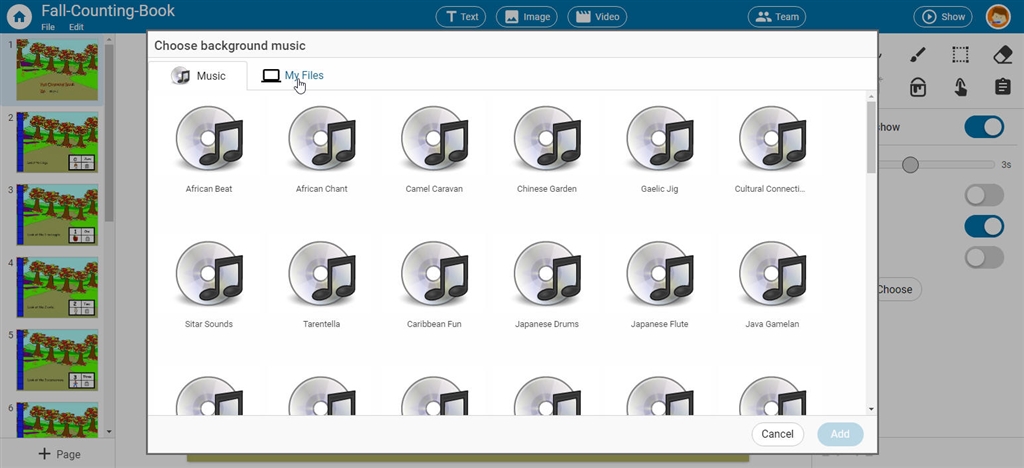 You can adjust the timing for each page. For example, if your sound was 30 seconds and you have 5 pages you can have each page show for 6 seconds.
*More on themes
here
.