Staff Answer

Sep 07, 2021 - 08:30 AM
If you have uploaded a CSV, or your account management is not set to
Manually
input users, you will not see the + (Plus) button to add new users.
Click the
Start
button to see the management settings.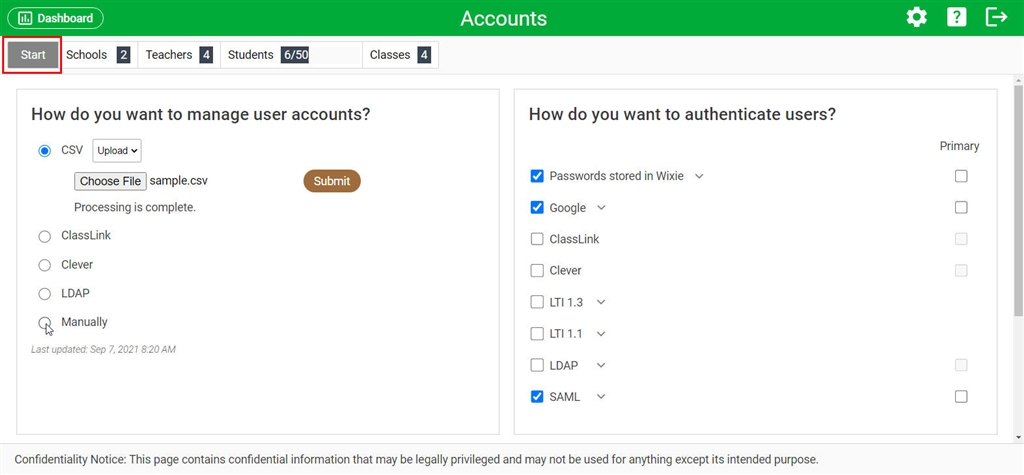 Under "How do you want to manage user accounts?", click the radio button for the
Manually
setting.
You will be prompted to confirm the change.

After you make this change, you will see the button to add or edit users on the Teachers page.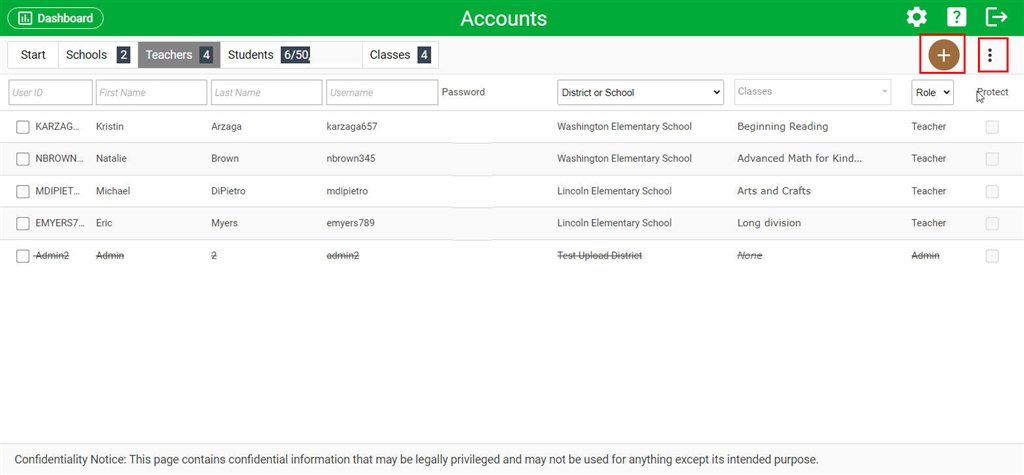 Please contact our office or your Wixie Specialist if you need additional assistance.
*Note - If your account was set to Clever, Classlink, or SFTP then the data will sync nightly. You will want to change the management setting back to the original setting if that is the case for your school or district.