Staff Answer

Feb 11, 2021 - 05:33 PM
I would recommend going to the Storyboard and deleting the page there.
Click the Storyboard button on the toolbar.

If you are on an iPad or a small screen device click the View button and choose Story.
Select the page you want to remove - it will show as selected.
Go to the Edit menu and choose Delete.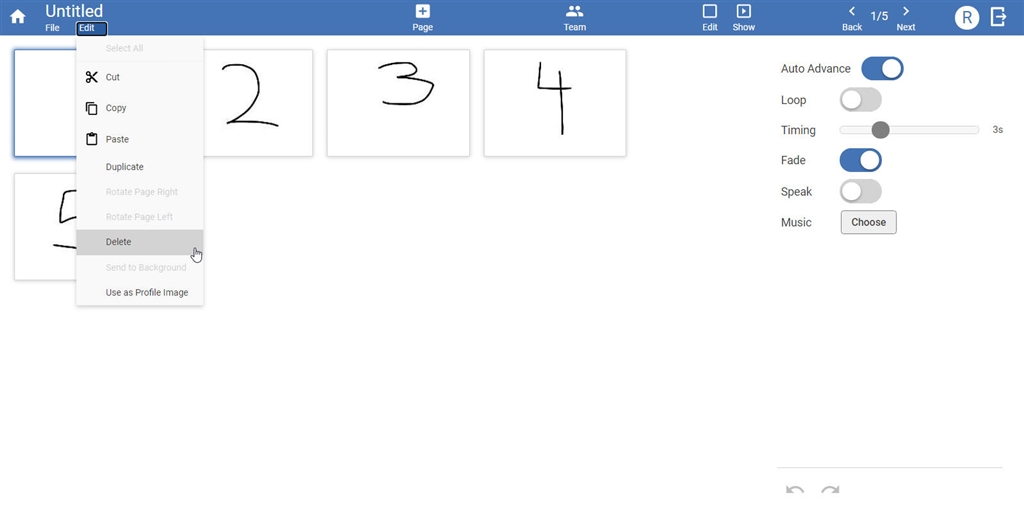 That will remove the selected page from your project.
I hope that helps you out.
You may want to look at some of our YouTube videos
here
.