Staff Answer

Dec 09, 2020 - 03:06 PM
I assume that you are using Frames 6.
Click the
Project
Button on the Toolbar and choose
Export
Under Export Images, click the
Computer
button.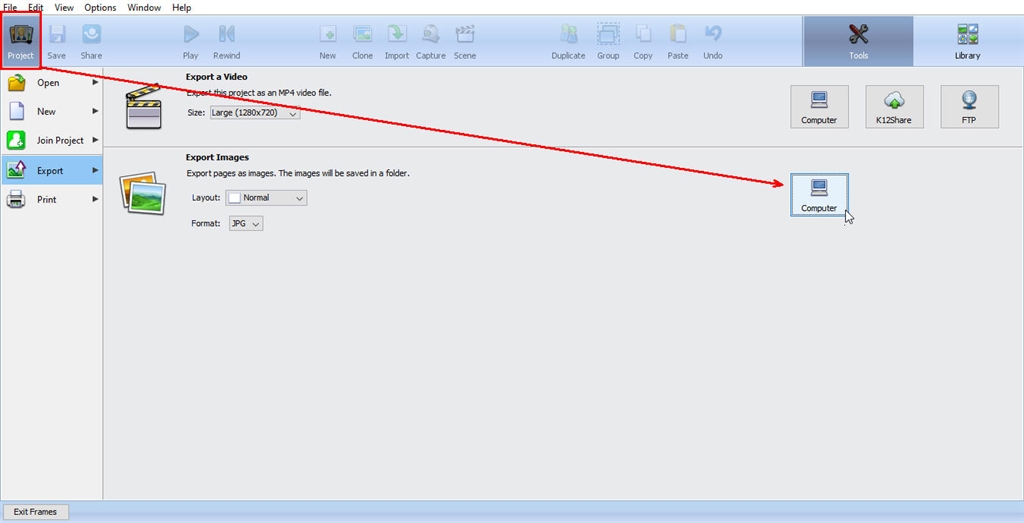 You will see a folder chooser dialog.
Select a folder on your computer such as Desktop or Pictures.
Click the
Save
button.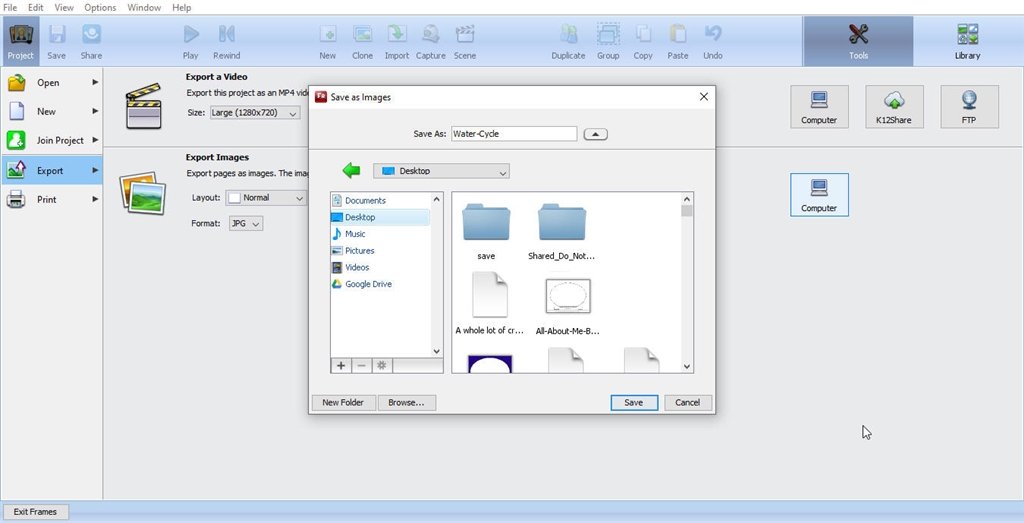 Frames will create a folder of images in the specified location with the same name as your Frames animation file. In my case this is:
Water-Cycle
You will see a progress bar while your frames are exported.
After that, you will see a folder in the specified location with an image for each frame or your animation.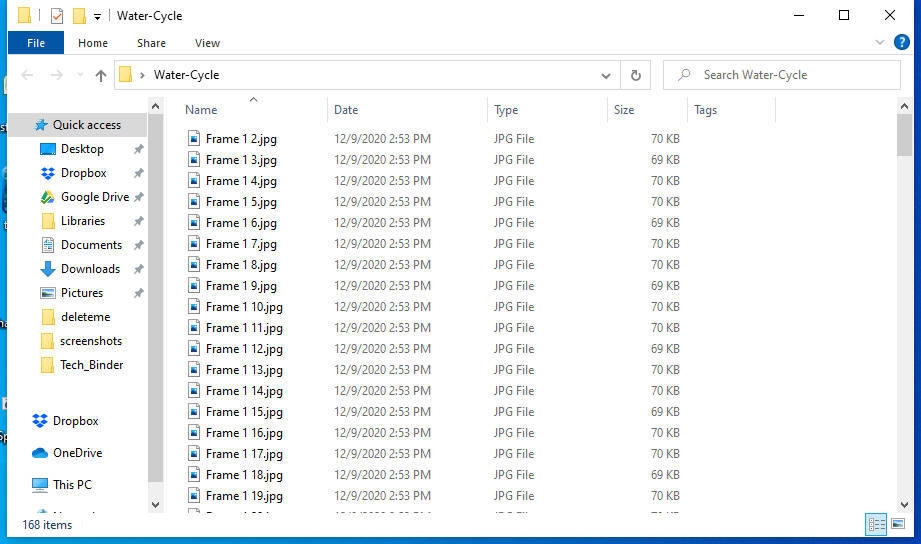 If your results are different, or you are using another version of Frames, please open a Technical Support ticket and we can gather some additional information from you.
You can open a technical support ticket by clicking the link on the right, or by sending an email to:
techsupport@tech4learning.com