Staff Answer

Oct 15, 2020 - 03:08 PM
When using Wixie on the iPad and other small screen devices, Wixie will display an option to turn off scaling. This makes it easier to move stickers without accidently resizing them. However, this may be confusing if they accidently turn off scaling and then want to resize stickers later.
First, I would make sure that they have not accidently moved the slider to turn off scaling. This will show at the bottom right side of the Wixie screen.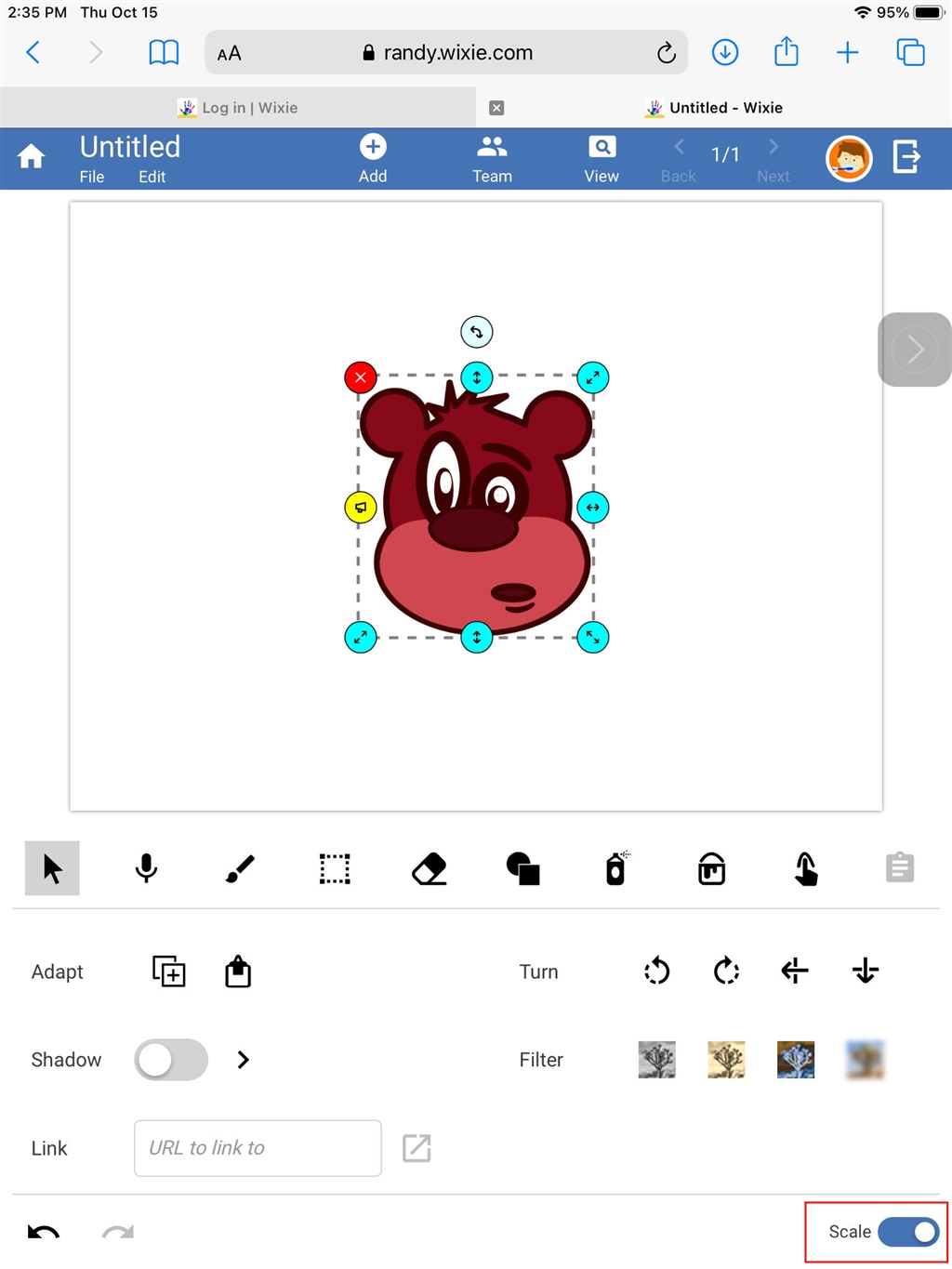 It is also possible that the option to scale the stickers has been turned off. This may be the case if they are working on Tech4Learning or teacher created templates.
Go to the
File
menu and choose
Properties
while the sticker is selected to see if that's the case.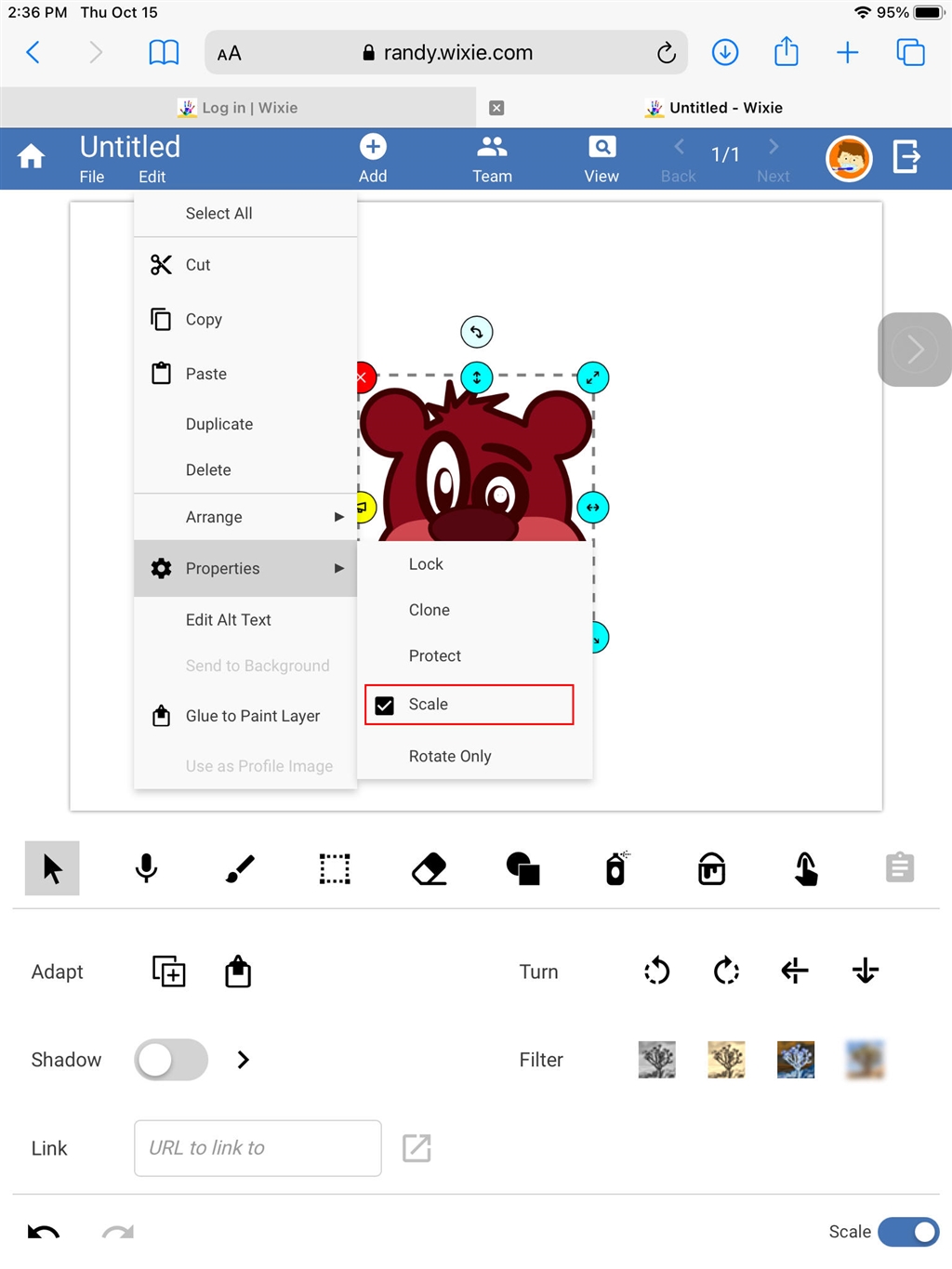 Short URL for this article -
https://bit.ly/37nKMiT