Staff Answer

Oct 15, 2020 - 08:20 AM
If a student is working on an assignment that you have made, or an activity from the templates folder, they will see the
Start Over
button in the lower right corner of the project they have modified.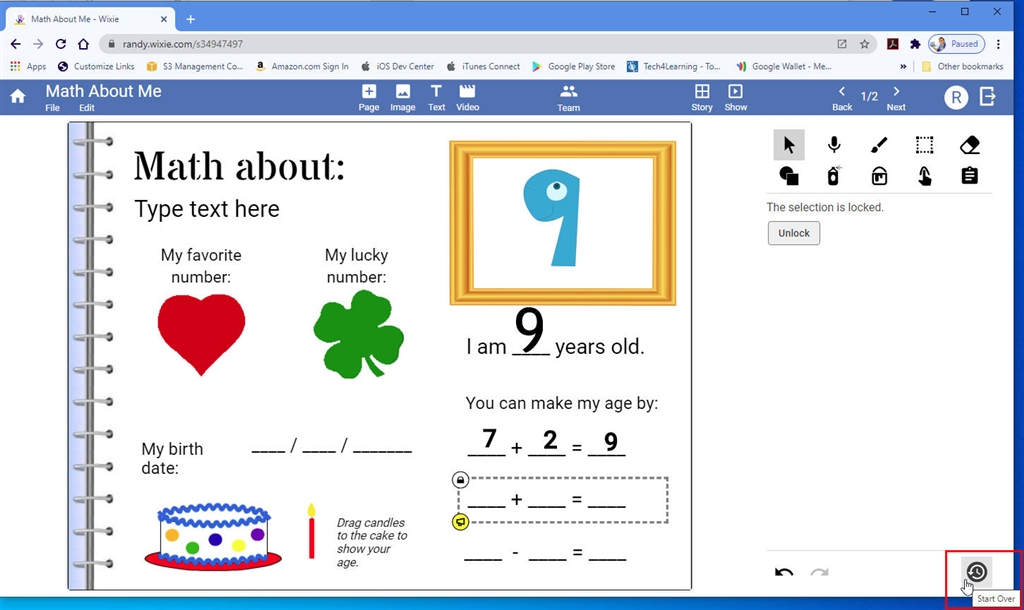 After they click the
Start Over
button, they will be prompted to confirm this choice.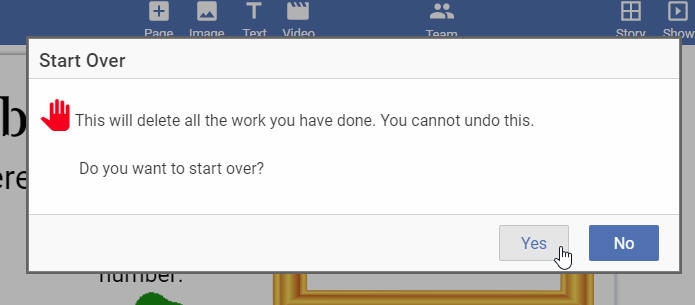 If they click
Yes
, then the project will be reloaded and any work the student completed will be removed.
If they make a mistake and want to recover their work, they will find a copy of the project in the
Trash
folder.

You can find out more about Assignments
here
.
You can find out more about the Start Over feature
here
.