Staff Answer

Jun 30, 2020 - 02:29 PM
You can print cards for your students to log in with a QR code.
I will show how to create login cards for students for a teacher subscription. The steps are the same for a teacher at a Wixie School or District, but the feature will need to be enabled for your site.
I recommend using Chrome on a desktop computer when creating your Wixie login cards.
Log on to your Wixie Teacher Account and go to the
Students
page.
If you have more than one class, use the Class pull-down menu if you have more than one class.
Click the
Print User Cards
button to print your student's login cards for the current class.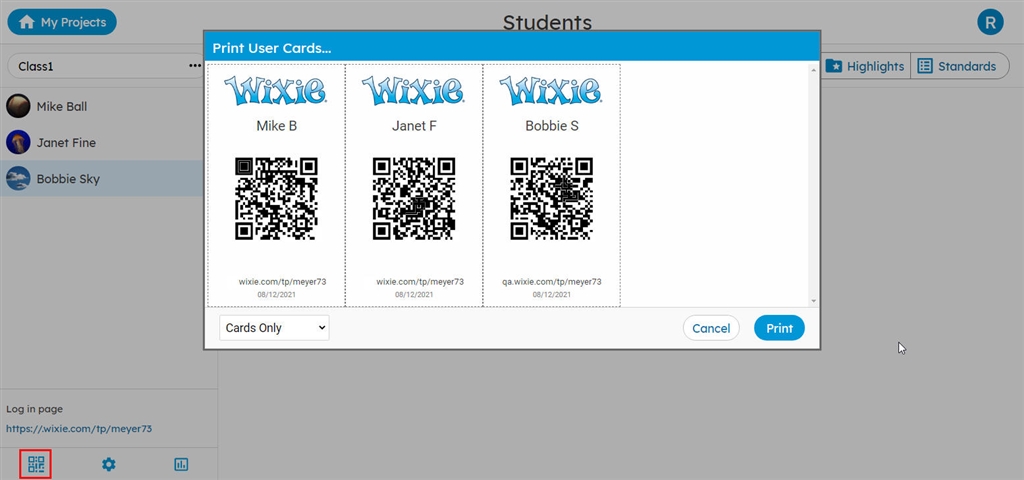 If you want to print cards with instructions, you can use the pull-down menu to select
With Instructions
.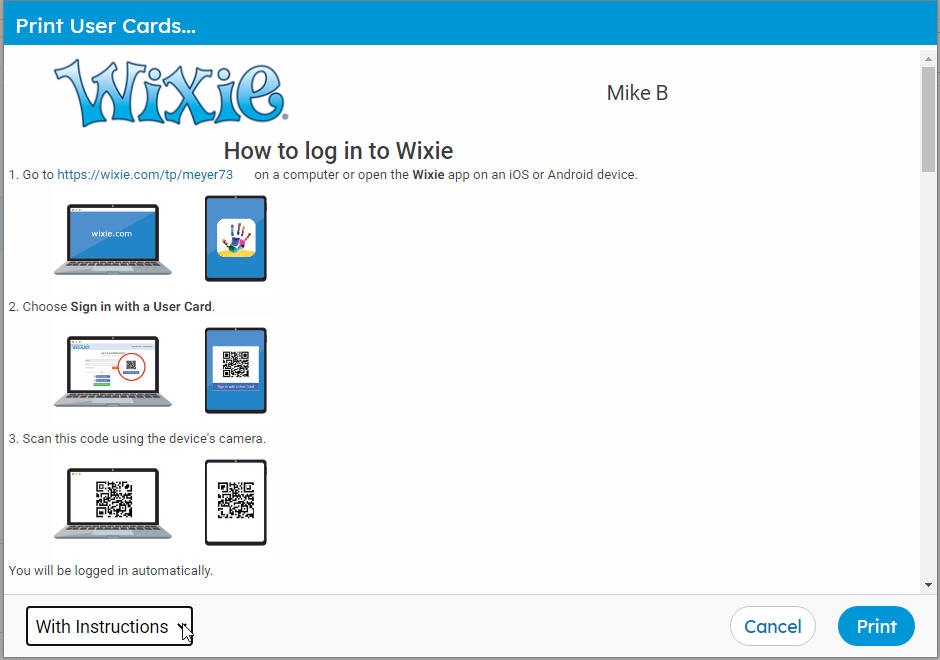 If you want to print individual cards, then you can click the Account icon (your image or initial) and choose
Settings
.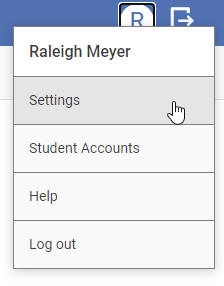 On the Settings page, scroll down to
Student Settings
. Select the student whose card you want to print.

You can also choose to save the card as a PDF using the Print menu option in Chrome.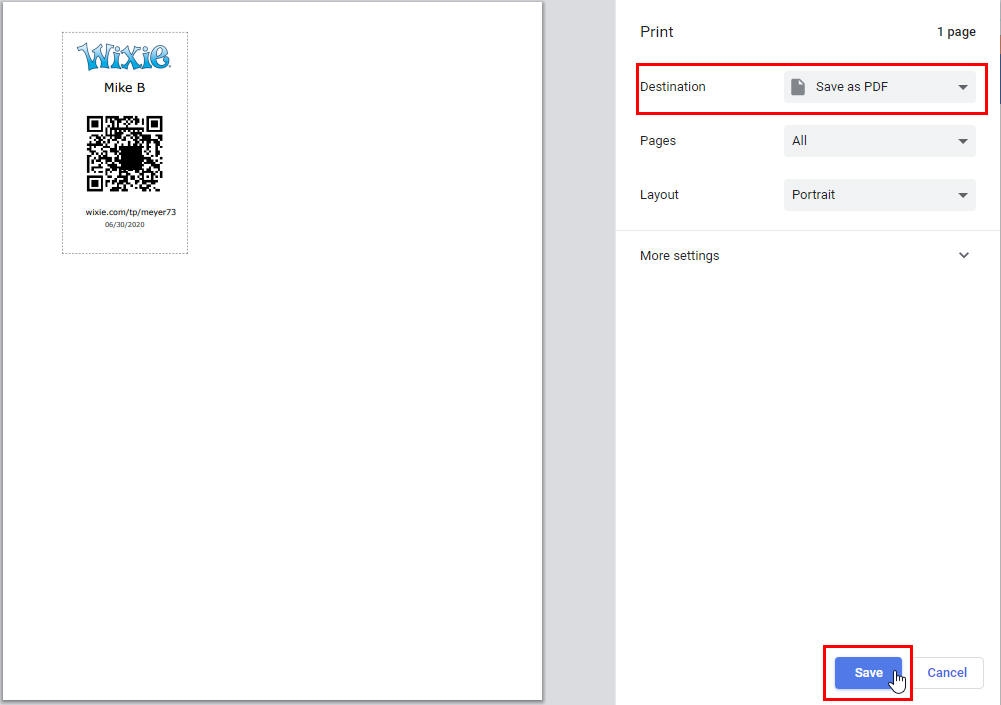 This is useful if you want to email the card to a student or parent.
To log in to Wixie, go to the URL on the login card.
If you see the option to pick your school or teacher, click the link below -
Log in with your username or password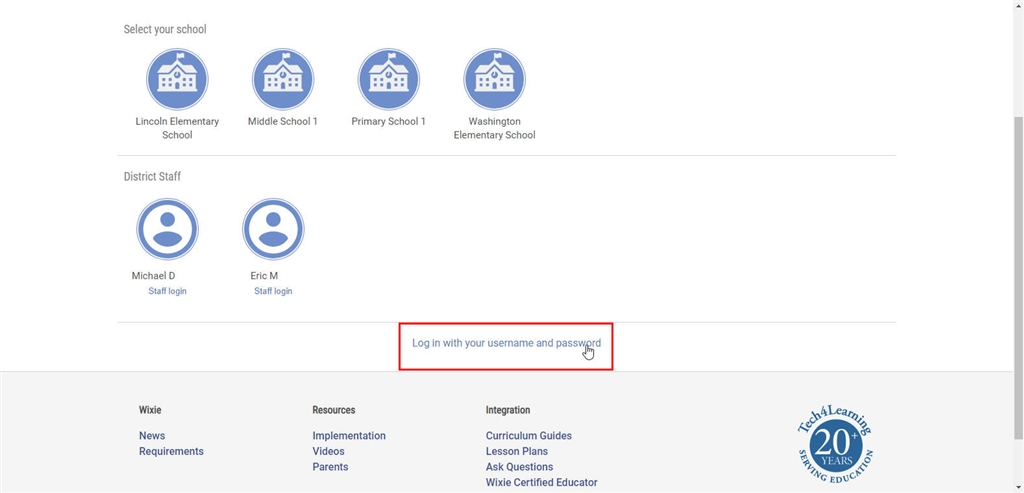 Click the
Sign in with a User Card
button.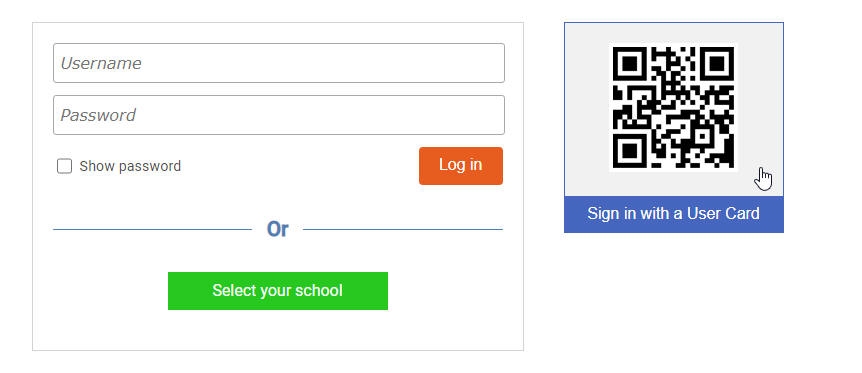 You may be promted for camera access, if so, click the
Allow
button to allow the Wixie login page access to the camera.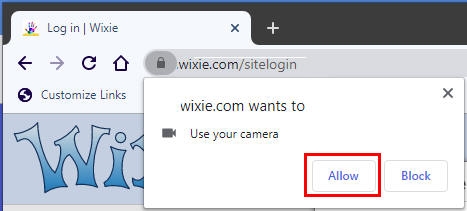 Hold the user card up to the camera.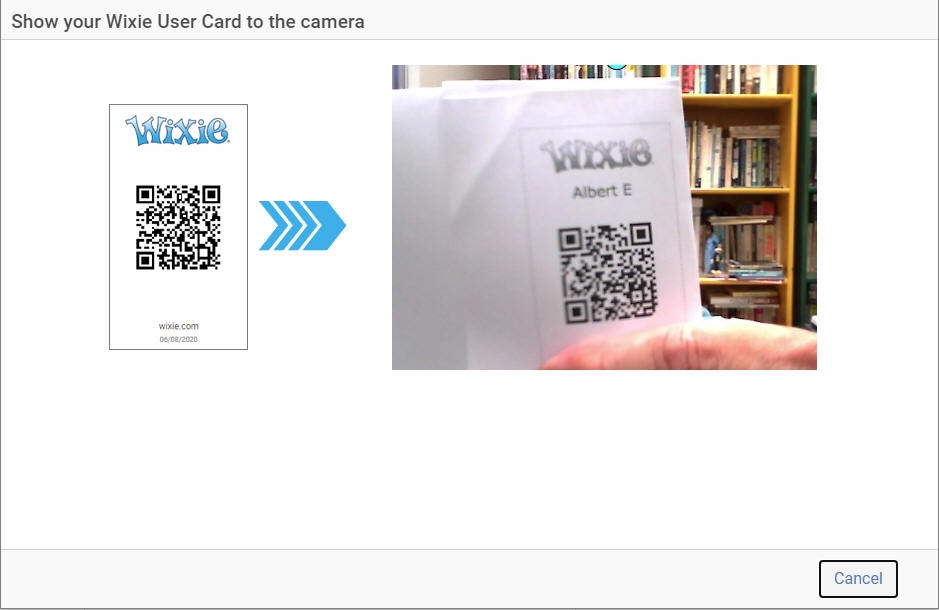 The student will be logged in to their Wixie account.
Short URL for this article -
https://bit.ly/2Zt6VGC
Some additional notes:

- Please contact your Wixie specialist or the person that manages your Wixie account if the feature is not enabled.
- See more details regarding the login cards
here
.
- This YouTube video may also be helpful:
https://youtu.be/t8aZzW6tg4k