Staff Answer

May 14, 2020 - 05:58 AM
Yes, you can connect your digital camera to your computer and Frames can import the images you have taken as either Stickers or Frames.
Go to the Frames menu on OS X, or the Edit menu on Windows and choose
Preferences
.
Choose the
Library
panel.
Make sure the
Camera
option is selected.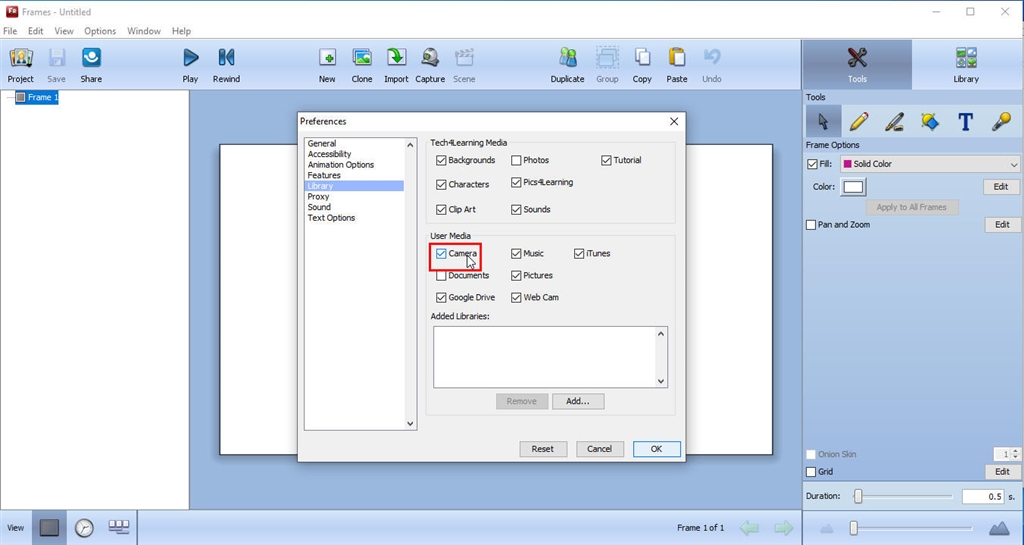 Click OK to close the preferences.
Now, when you go to the Library, you will see your camera as a folder.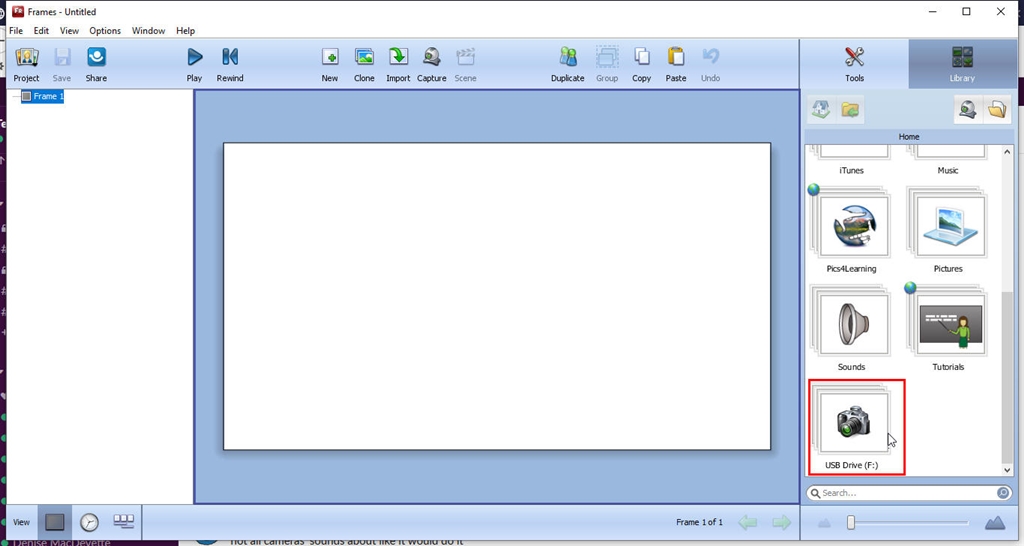 Open the folder to add the images as stickers.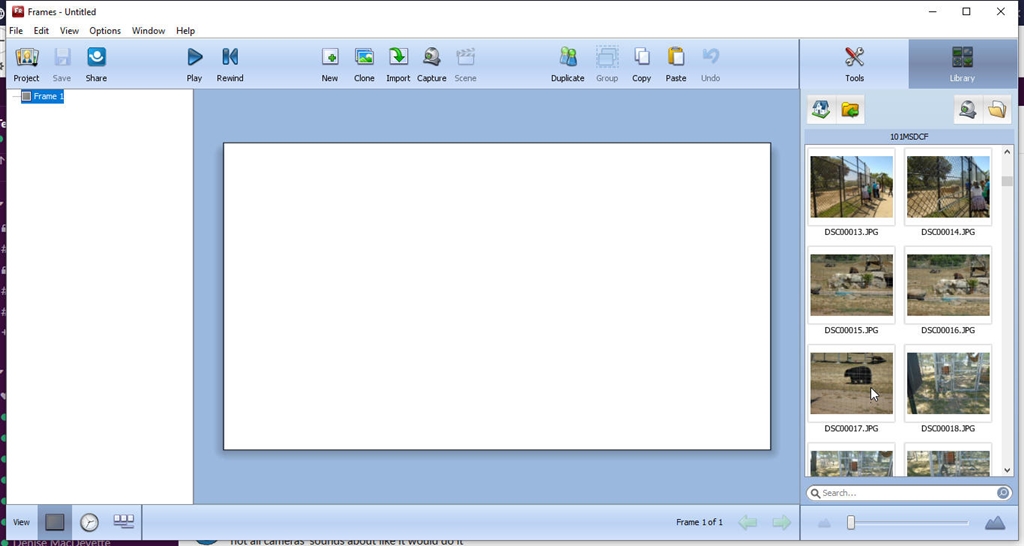 If you want to add images as Frames and not stickers, go to the
File
menu and choose
Import Frames
.
You will see your camera as a drive connected to your computer.
Select the folder or images you want to add to your animation.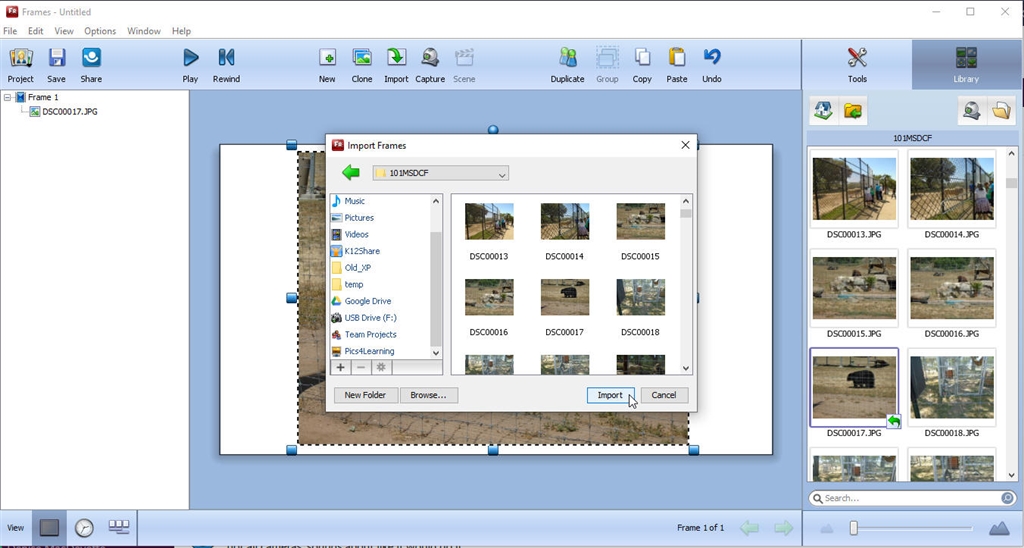 Click the
Import
button to add the images as frames.
Notes:
- This does not allow you to access your DSLR camera as a web cam.
- Not all cameras may be supported. Frames will look for a folder named DCIM at the root of the mounted drive.
- If Frames does not find your camera, you can import the images into your Pictures folder and access them from there.