Staff Answer

May 13, 2020 - 10:14 AM
If you drew the items on the page using the paint tools, then you will need to convert them to a sticker. After that, you can set them to use the clone feature.
Here are the steps:
Click the Selection tool on the tool palette to select your drawing.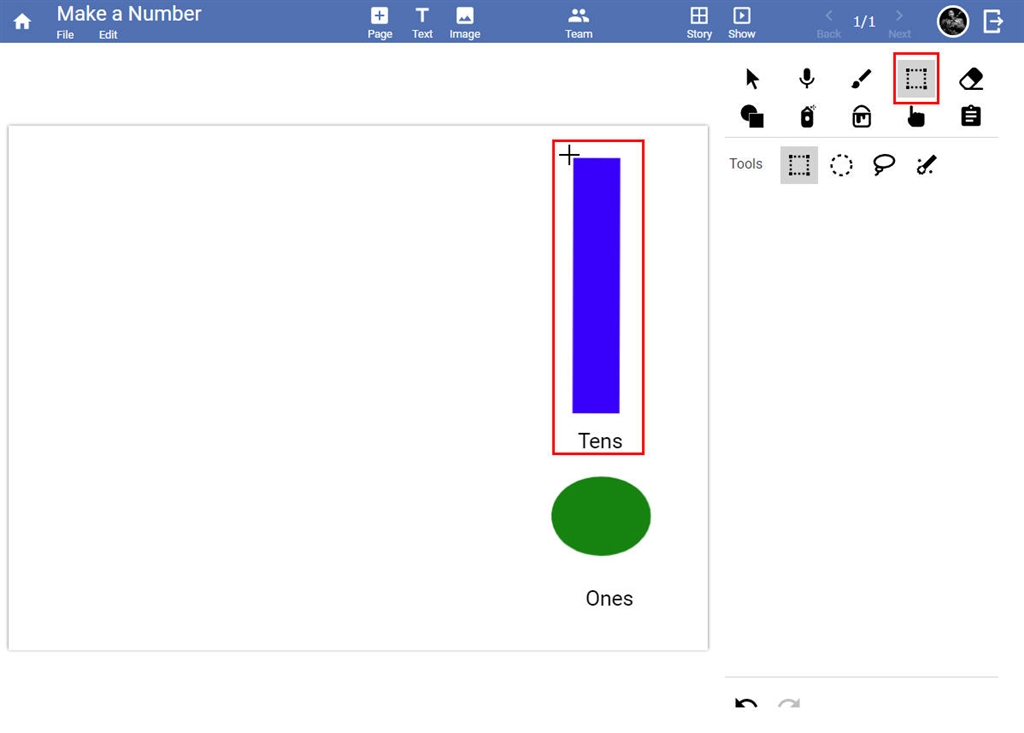 Click and drag around the shape to make the selection.
After you have made your selection, go to the
Edit
menu and choose
Convert to Sticker
.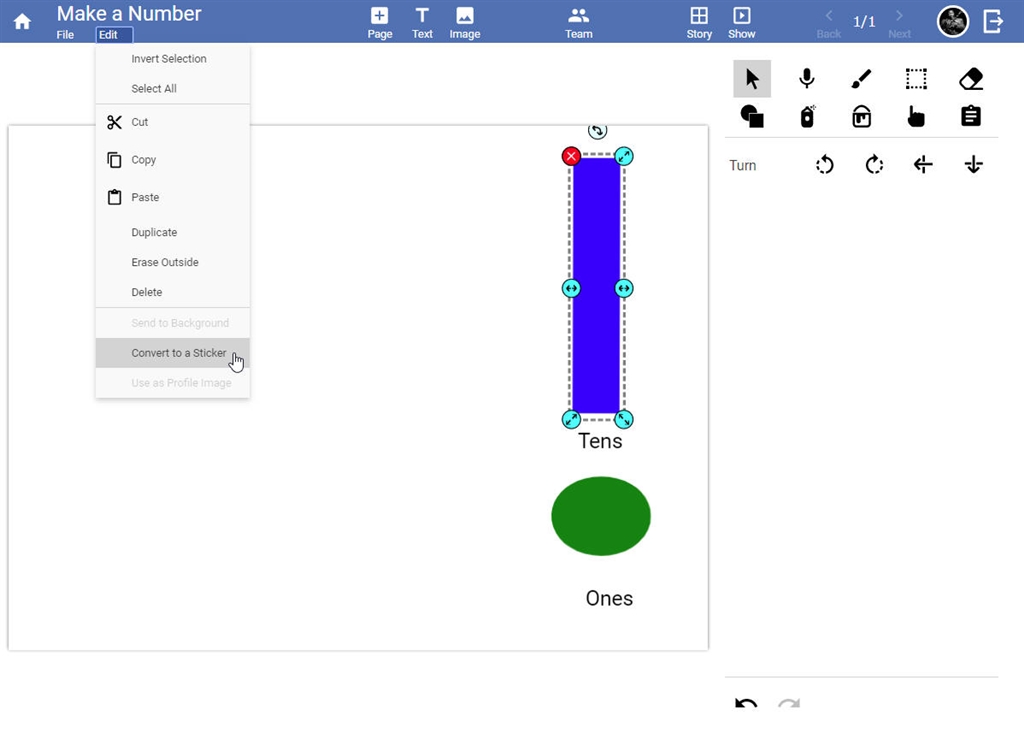 After that, go to the
Edit
menu again and choose
Properties
. Then, select
Clone
.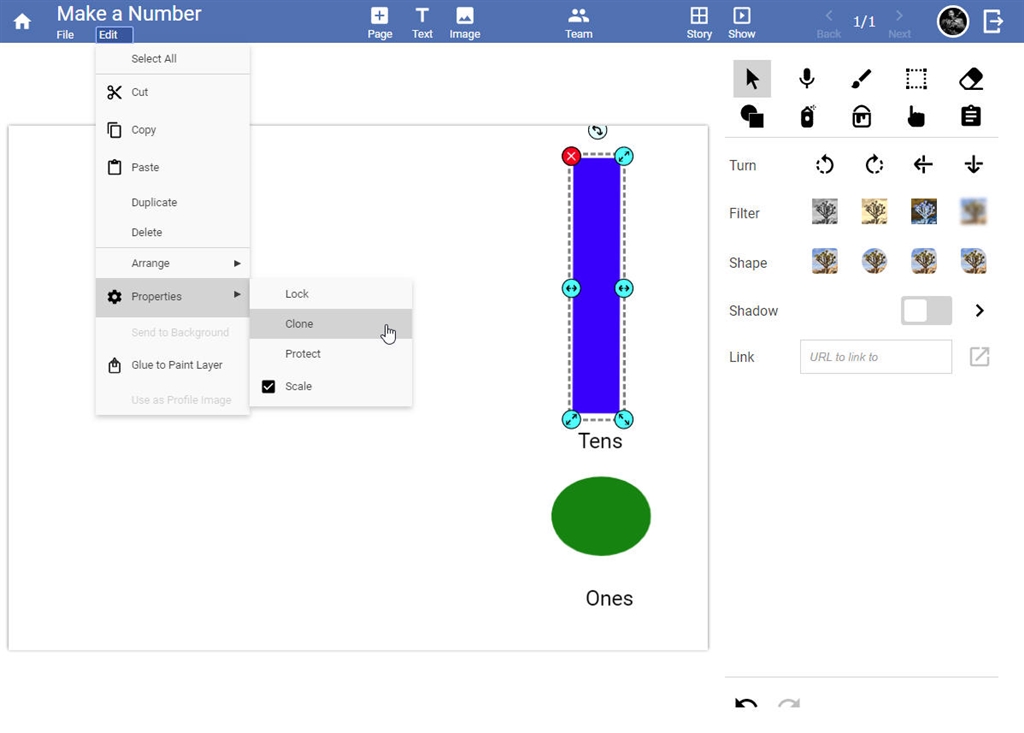 Now, when the student selects the item, they will see an indication that the object is set to Clone.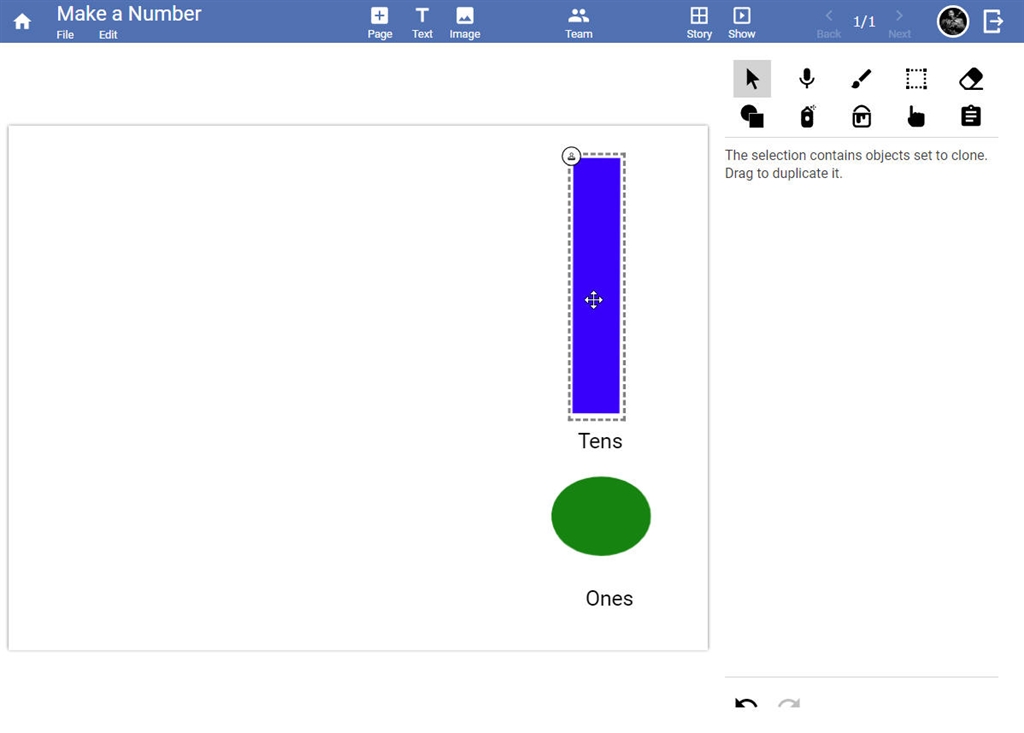 Dragging the sticker will make a copy.
A couple of notes:
- We do have quite a few pre-made stickers in the Math folder. If you want to use those, you can just go to the Edit menu, select Properties and choose Clone for the sticker without having to first convert.
- You will need to be set to the Standard Theme to see the Edit menu. You can find out more about the different themes
here
.
- You can find more tips on designing your own templates
here
.