Staff Answer

Apr 27, 2020 - 09:27 AM
You can lock items on the page by going to the Edit menu, choosing Properties and selecting Lock.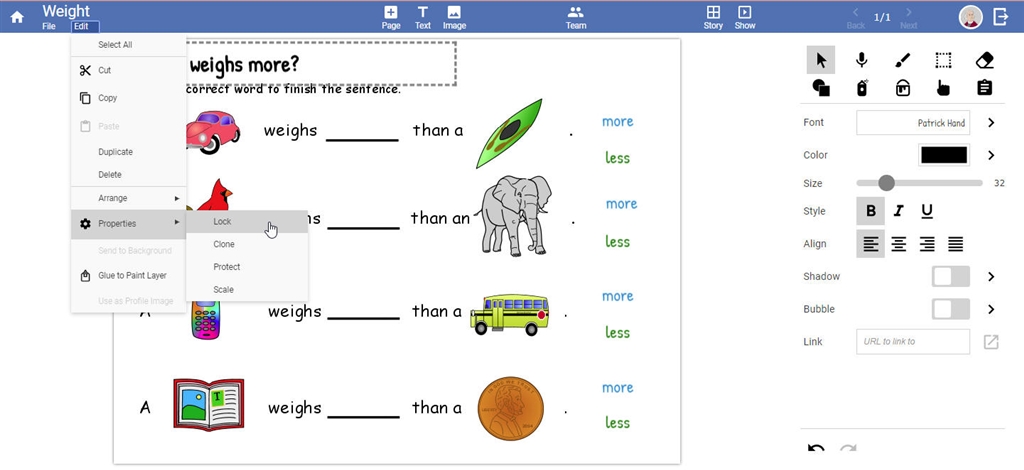 You could also select Glue to Paint Layer. However, the student would then be able to erase or paint over the text.
You can find out more about designing templates for Wixie
here
.