Staff Answer

Apr 24, 2020 - 07:54 AM
When you go to your Wixie login page, you will see the fields to enter your username and password.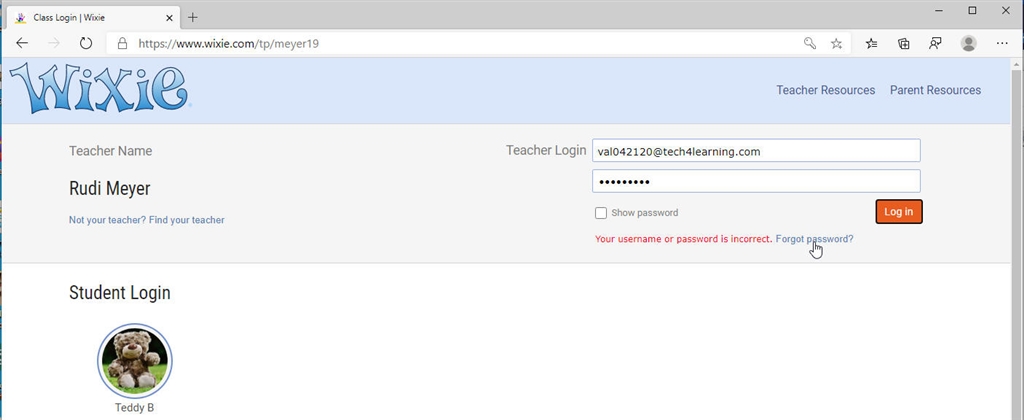 Click the
Show password
checkbox to see if you've entered your password correctly.
If you can't remember your password, click the
Forgot password
link.
You will receive an email with a link to reset your password. Check your email to receive the link. The link will be good for only two hours, so you will need to check your email shortly after clicking the link.
If you have forgotten your login page, you can click the Find your school or teacher tab on the Wixie home page and search for your account.

Note: This will only work for teacher created accounts. If you account is associated with a school or district, then you will need to contact the person that manages the Wixie data for your school or district.
Short URL for this answer -
https://bit.ly/3cMi5LS