Staff Answer

Apr 24, 2020 - 05:53 AM
Once an Assessment has been graded, it can no longer be removed from the project.
As a work-around, you could have the student duplicate the project on their Wixie home page and then you can add the new Assessment and grade the duplicate (copy) project.
To do that, have the student click the project options button (three dots) from the student Home page and choose Duplicate from the menu that appears.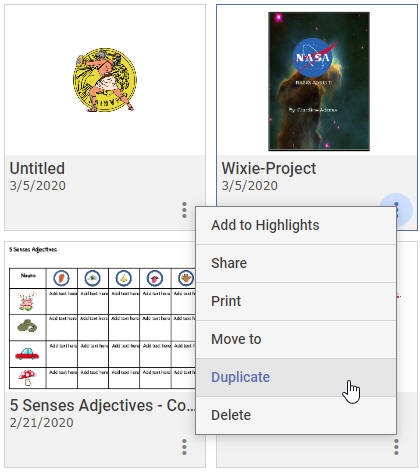 This will create a copy of the project in their project list and you can grade the new project with the correct assessment (rubric).
I hope this helps you out.