Staff Answer

Apr 16, 2020 - 07:31 AM
You and your students have the option to create folders to organize files. Go to the New button and choose Folder.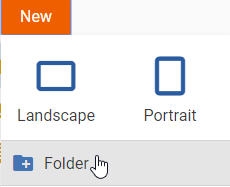 Use the three dots next to a file to move it into the folder. Your students can do this in their accounts, but you can't do it for them.
I think the answer to what you need is not folders and can be achieved by filtering your view of student work.
When you are looking at your list of students and see their projects, instead of viewing All Projects, use the pull-down menu at the top to filter by specific assignment, date range, or file name.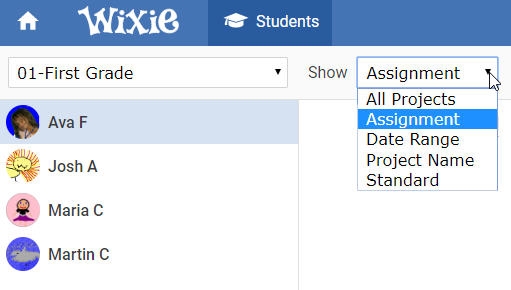 Then, when you select each student in the list, it only shows the projects that match your filtering criteria.
You can find step-by-step information on filtering in this answer.
https://answers.tech4learning.com/2379299/How-can-I-view-or-print-a-specific-Wi
xie-project-my-students-completed
Watch a step-by-step video on using the filtering options