Staff Answer

Apr 08, 2020 - 07:59 AM
In this case, you could probably add a text object below, or next to, the problem.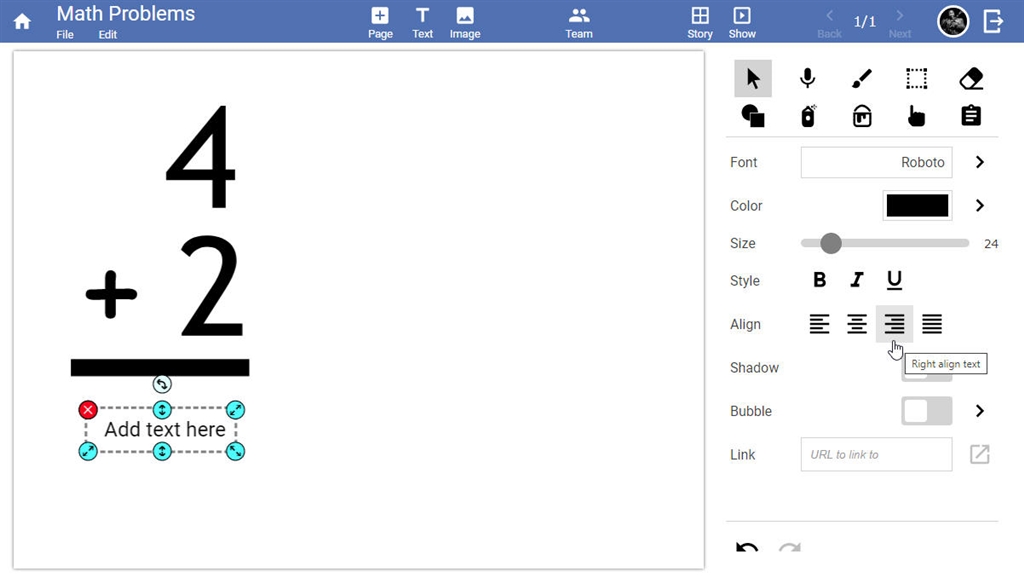 In my example, I have also set the text to Right-Align so that the numbers will move to the right side of the text object.
I hope this helps you out.
You can find more tips on creating Wixie activities and templates
here
.