Staff Answer

Mar 31, 2020 - 04:11 AM
A student can delete a project they created, or one that was assigned to them, if they click the Project Options button (three dots) next to the project and choose
Delete
.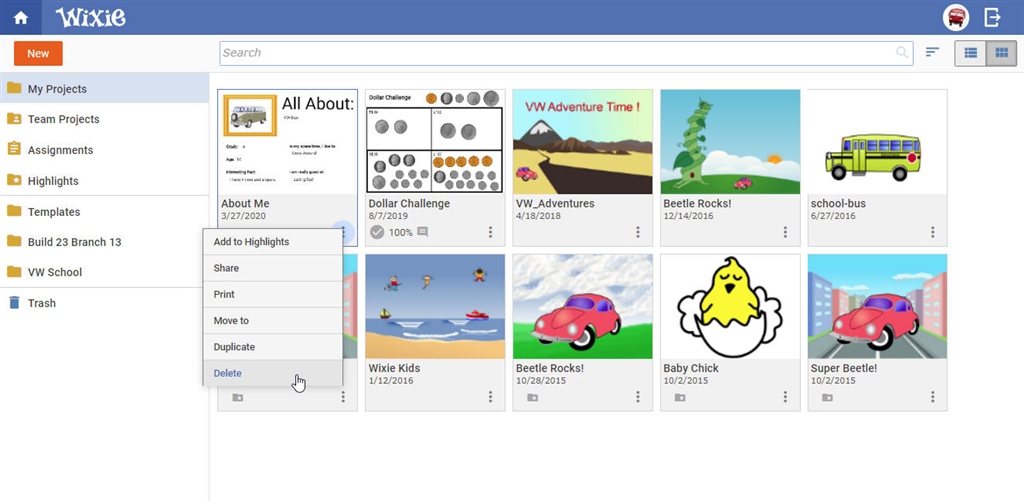 If this is the case, they can go to the Trash folder on the left. Then, click the Project Options button and choose
Restore
.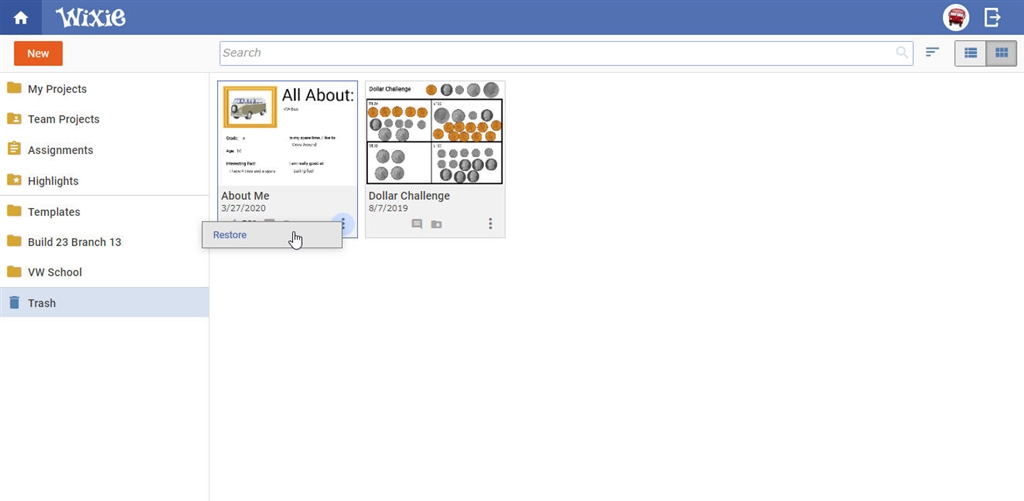 After they retore the project it will again show in the
My Projects
folder.
Please contact your Wixie specialist or Technical Support if you need additional assistance.