Staff Answer

Jan 17, 2020 - 06:45 AM
Currently, it is not possible to add a folder to the sticker library in Wixie since all of the Wixie media is stored on the web.
However, you have a few ways that you can distribute stickers and images to students.
1. If you add all of the images or stickers you want to use to a Wixie Activity, you could assign that activity to a student or class. Students can then open the Activity and use the stickers there.
This answer
may be helpful if you want to make an Assignment.
2. If you make a copy of the images on the computer or their Google Drive, you can use the Computer button in the Library to search for the image on the local computer/device.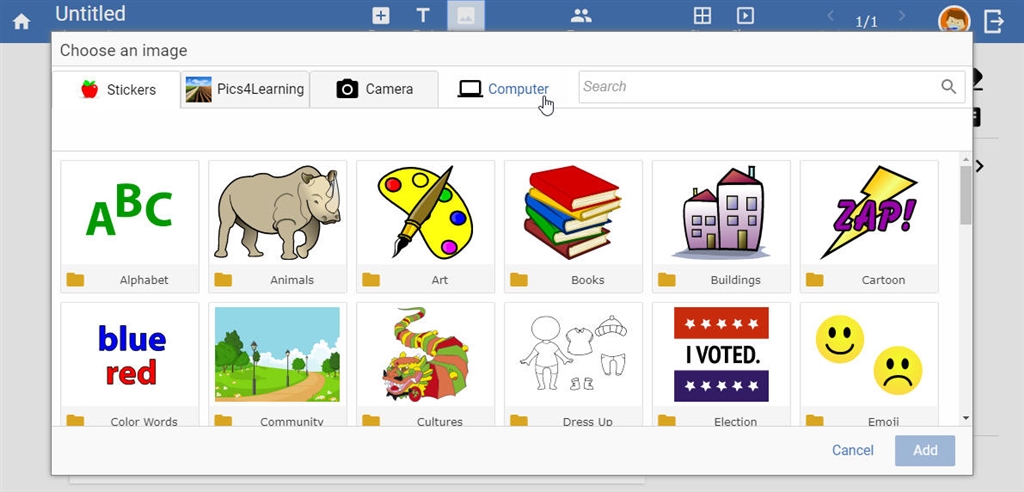 3. You can also contribute to our online library of images - Pics4Learning. These should be images you have taken or created and not copyrighted materials. If your images are approved, then they will appear in a Library search. You may want to tag your images with unique keywords to help with searches. All images are subject to approval. See the 2nd answer for
this question
.