Staff Answer

Nov 15, 2019 - 05:21 AM
You can change the print quality options to avoid some issues if you see an error message or some pages or images are not printing.
In the Print dialog you will see an Options menu. Click the Arrow to see more print options.
Choose the "Good" setting to see if all of your pages print correctly.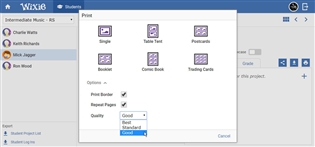 Short URL for this article -
https://bit.ly/33RfNXB