Staff Answer

Nov 06, 2019 - 06:27 AM
You can add a Hyperlink to text, stickers or images in a Wixie project.
After you have added your text, you can select the text you want to use as a Hyperlink.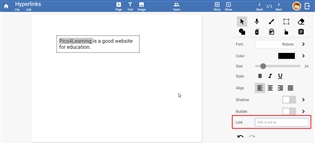 You will see the Link field below the Text Options panel.
Type or paste your Hyperlink in this field.

The Hyperlink will be active when you click the Show button.

Clicking the Link will open a new browser tab or window depending on your browser settings.

If you want to use an image or sticker for a Hyperlink, you will see the Link field below the image options panel.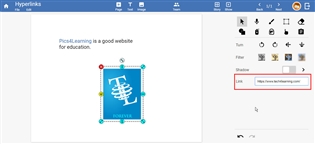 Short URL for this article -
https://bit.ly/2PSvSZ1