Staff Answer

Sep 24, 2019 - 11:07 AM
You can choose the primary interface for an entire class or specific students in your Wixie account settings.
To change the settings for an entire class:
- Log in to your Teacher account
- Click the Account icon (your picture) and choose Settings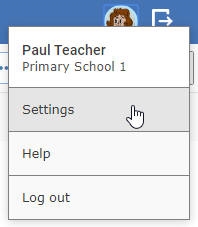 To change the interface for
all
of the students in a specific class, go to the Look and Feel section and choose the class from the pull-down menu.

Then, change the settings for that class.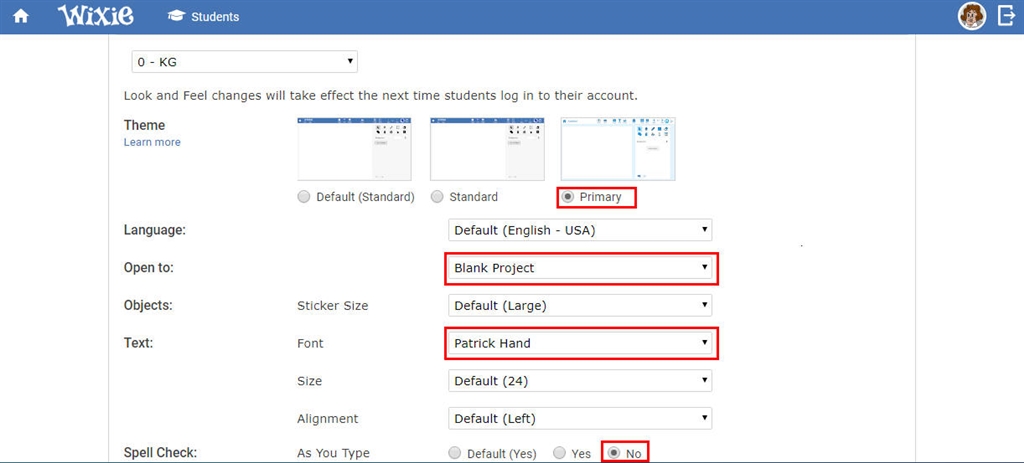 To change the settings for a specific student:
On the Settings page, scroll to the Student Settings section. Click the name for the student you want to change settings for.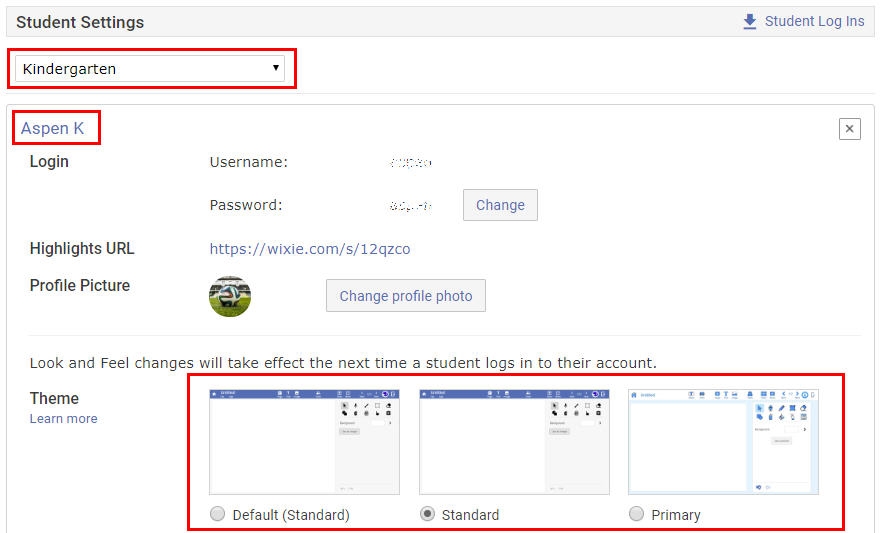 Click the radio button to use Primary view.
Short URL for this article -
https://bit.ly/2mSLxuP