Staff Answer

Sep 23, 2019 - 11:49 AM
The stickers are on top of the paint layer in Pixie. So, if you try to paint a sticker, the paint will go underneath the sticker as you noticed.
If you click the Glue button on the toolbar with your sticker selected, this will glue the sticker to the paint layer. You will now be able to paint over the sticker.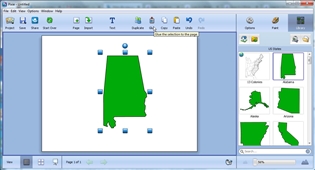 You might also try using some of the pre-made maps in Pixie 4. You will find these by clicking the Project button and choosing New. Open the Activities folder, then the Social Studies folder. Open the Maps folder and select a map such as Hawaii.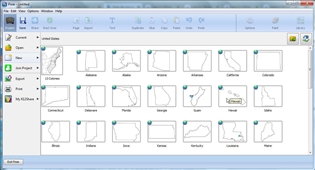 Now, when you use the Fill tool (paint bucket), the area inside the land will fill with green.