Staff Answer

Feb 07, 2019 - 10:12 AM
I am not sure I fully understand what you are asking for, so I will show you a couple of different options.
If you have already added your text and you do not want the size to change, or for a student to be able to move the object, you can lock the text object.
After you have the text the way you want it to appear select the Text object,. Go to the Edit menu, choose Properties and select Lock.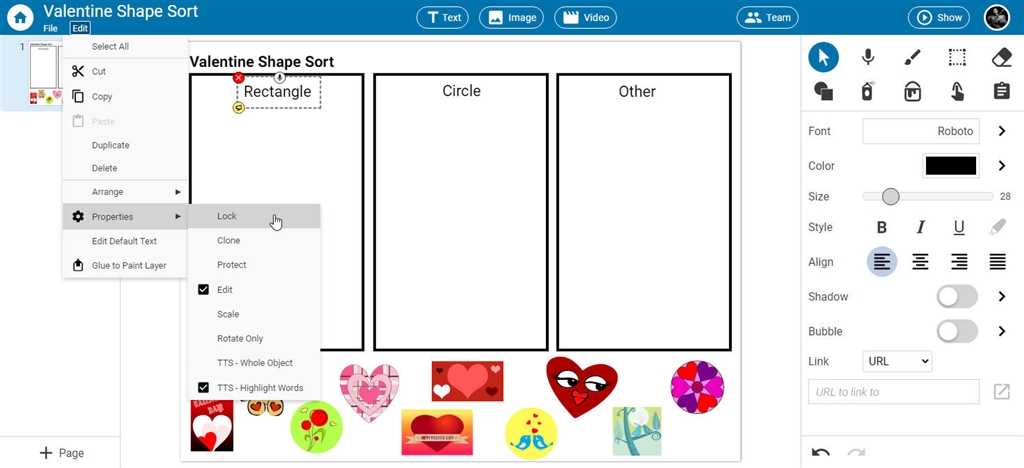 Now, when the object is selected, it will show as locked.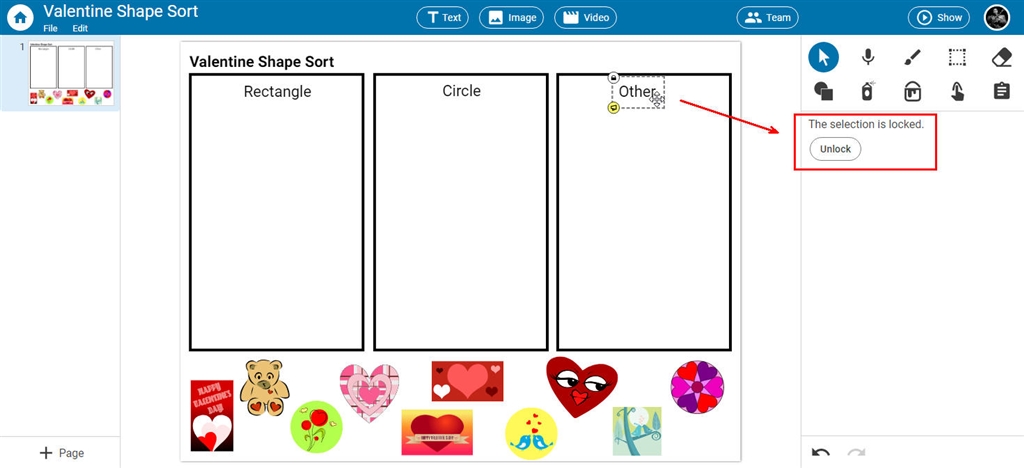 If you want the text object to fill a certain area, then this will be a little extra work because of the way text objects work in Wixie (and in Pixie). In Wixie we designed the text object to fit all of the text typed into it. So as you type, the text, or the text object will change size to fit what has been typed.
In this case, I would suggest drawing a square or a rectangle on the page to show where you want the text.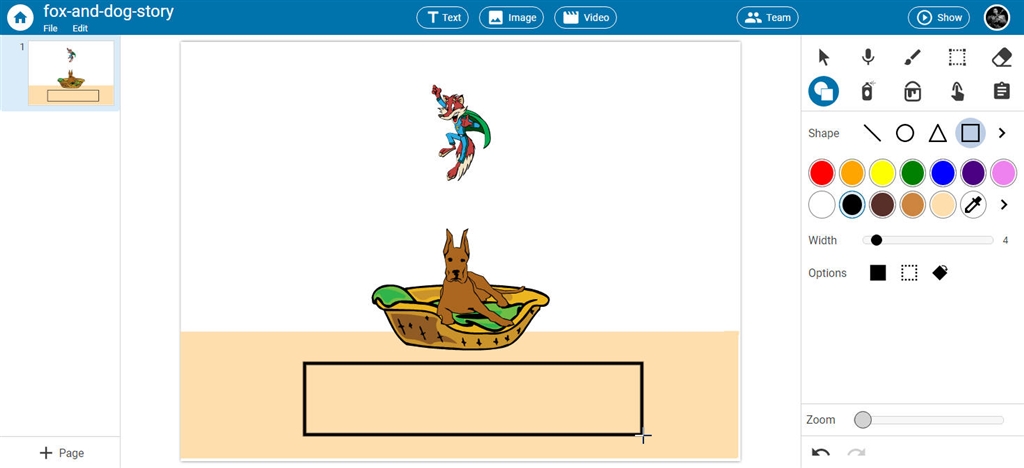 Then add the text object and type your text.
Now, resize the text object to fit in the box.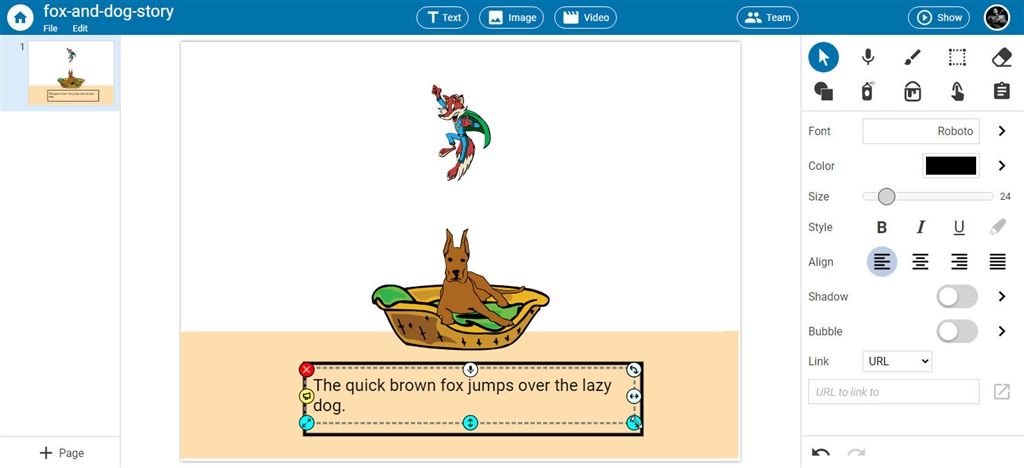 You can find more tips on creating Wixie templates here.
https://web.tech4learning.com/wixie-n...