Staff Answer

Nov 12, 2018 - 09:03 AM
You can view your student projects from the Teacher page in Wixie. This is useful when students do not have access to a printer.
I will show how to do this from a desktop computer in a Web Browser such as Chrome.
To do this:
1. Log on as a teacher.
2. Go to the Students page.
3. If you have more than one class, select the class you want to view.
4. Select the student whose project you would like to print.
5. Select the project you want to print.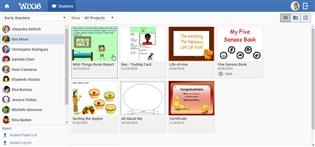 6. On the Project details page, click the print button.

7. You will see the Print options. Click the Options arrow to see additional options for Borders, Repeat Page (single page projects) and Quality.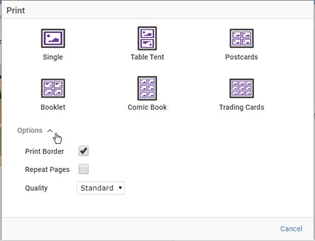 Click the button for the print layout you would like to use.
- If you are on Chrome, you will see the Print Preview pane.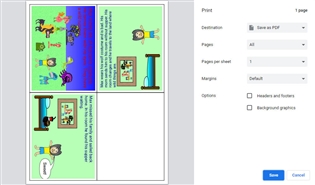 - If you are on Firefox on Windows, you will see the Print dialog.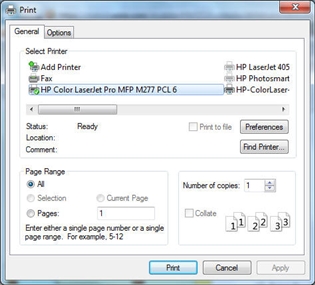 - If you are on Safari on OS X, you may be prompted to allow the page to print.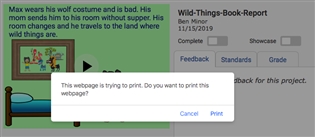 Click the Print button.
You will then see the Print dialog.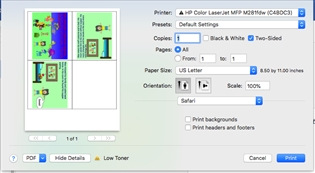 Short URL for this article -
https://goo.gl/us1gsf
If all of your students worked on an activity with the same name, you may want to review
this article
.
If some pages are not printed correctly, see
this article
.