Staff Answer

Aug 07, 2018 - 04:35 AM
If you had the trial version of Pixie or Frames installed on your computer, you will need to remove it prior to installing the preregistered version.
Windows
-
If you are on Windows, you will need to uninstall the trial version prior to installing Pixie or Frames. Use the Windows Add/Remove Programs control panel to uninstall Frames or Pixie.
After that, download the application to your computer using the link provided in the PayPal email(do not run it from the web). After the setup file is saved to your computer, right-click the setup file and choose "run as administrator" from the list that appears.

You may be prompted for your Admin password depending on your account permissions.
Follow the prompts to install the software on your computer.
When you launch the application, you should not be prompted to register.
OS X
-
If you are on a Mac and had the trial installed, then you may need to delete the user's Pixie or Frames folder.
To do this:
In the Finder, hold down the Option key and click the Go menu
Open the Library folder
Open the Containers folder
Delete the folder for com.tech4learning.Pixie4 (Frames6)
If you also have a folder for com.tech4learning.PixieHE delete that folder also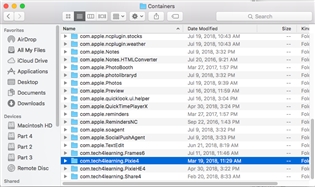 Click the link in the email you received to save the Disk Image (.dmg file) to your computer. Double-click the Disk Image if it is not automatically opened.

Double-click the setup file to install Frames or Pixie to your computer.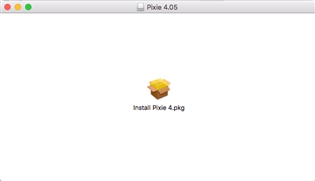 Please open a support ticket if you need additional assistance.
Short URL for this article:
https://goo.gl/uJefe7