Staff Answer

Jun 05, 2018 - 06:48 AM
If your Wixie project has a single page, then you can print all of your trading cards using the same page.
To do this:
1. Open the Wixie project you want to print.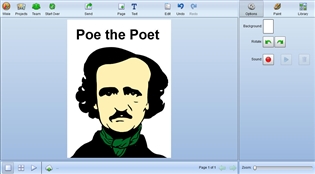 2. Go to the Send menu, choose Print, select Repeat Page, and choose Trading Cards.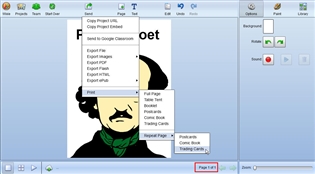 However, if your project has 2 or more pages, then the Repeat Page option will not be available.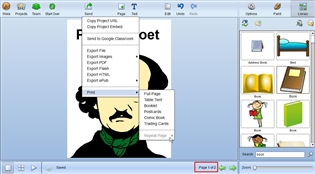 There are a few options you can use to resolve this issue.
1. Delete the extra pages from the storyboard.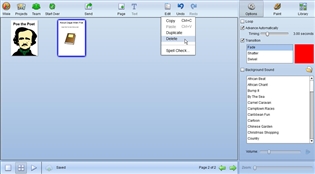 2. You can also duplicate the project if you want to keep the original as is. Go to the Projects list and click the Duplicate button on the toolbar. Then, give your project a new name.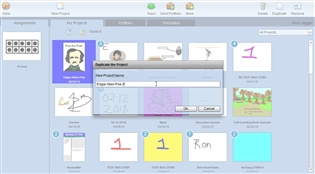 3. If you want to print on both sides of the card, then you can duplicate each page so there is 9 pages of the front (all in a row) and then 9 pages for the back (all in a row).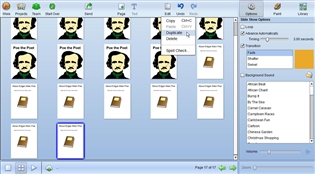 After you have all of your pages copied, go to the Send menu, choose Print and select Trading cards.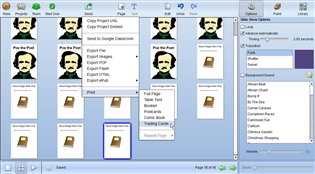 When you choose your printer, you can use the options to print on both sides (duplex) in the printer options panel.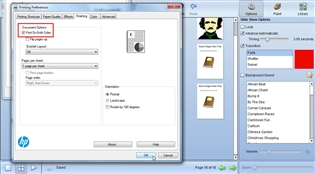 You will see different print options in some browsers such as Chrome.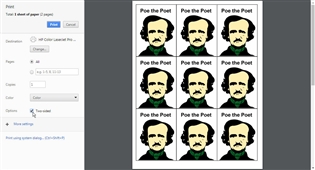 Short URL for this article -
https://goo.gl/79KMca