Staff Answer

May 24, 2018 - 05:43 AM
Yes, you can suspend your account for a pre-determined amount of time.
To do this:
1. Log on to your teacher account.
2. Go to the Settings page and click the "Cancel" link next to Subscription Status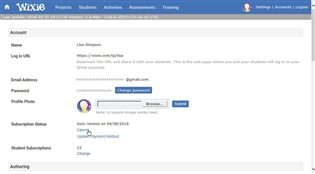 3. In the Following dialog, click the Suspend button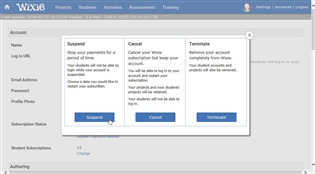 4. Choose the Date when you want your account to restart.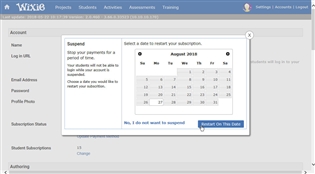 Click the Restart on this date button. You can log in as a teacher during the time the account is suspended, but any students you added will not be able to log in until the restart date.
Note: This applies to individual Wixie subscriptions. This does not apply to Wixie users that are part of a school or district account.
Short URL for this article -
https://goo.gl/7hnSHR