Staff Answer

Apr 18, 2018 - 07:16 AM
If you export the project as HTML (or any type where more than one file is exported) then it's exported as a ZIP archive. On some platforms, you can view the contents of ZIP files. However, you will need to expand the ZIP archive for the files to work correctly.
I will show how to export Wixie files as HTML on a desktop computer such as Windows or Mac OS.
- Log in to your Wixie account and open the project you want to export.
- Click the Send menu and choose Export HTML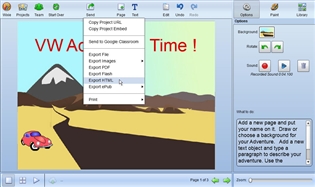 - You will see a progress bar while the project is loaded. After that, you will see a dialog to confirm you want to export the project. Click OK to export the project.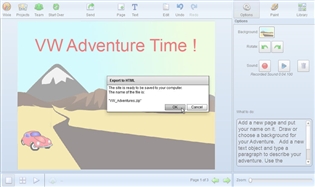 - You will see a Save dialog.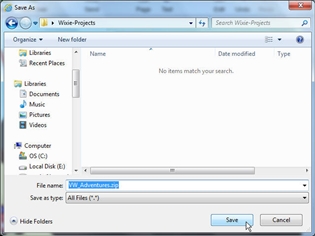 *DO NOT change the name of the file or the extension will be lost. You can rename the file or folder later.
- Click the Save button once you have selected the location for your ZIP archive.
- You will see a File with the same name as your Wixie project that is an archive.
- If you are on Windows, you can right-click the ZIP archive and choose "extract all" to expand the archive into a folder.

- You will see a Windows dialog showing you where the extracted files will be contained. By default, it will be in the same folder as the ZIP file.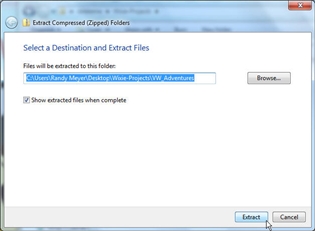 - Click the Extract button to extract the HTML files.
- If you are on Mac OS, you can double-click the ZIP file to expand it.
- After you've extracted the files from the archive, you can open the folder and double-click the HTML file to view it. You can also transfer the contents of the entire folder to your Website or Blog.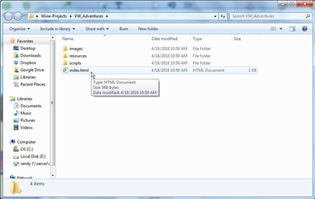 Note: If you are on another device such as an iPad or a Chromebook, then you may need to move the zip file to a desktop computer such as a Mac or Windows computer in order to extract and view the files.
Short URL for this article -
https://goo.gl/nq6o3A