Staff Answer

Apr 12, 2018 - 08:01 AM
If you open the Tri-Fold project from Templates, you can see the other 3 pages in the Tri-Fold if you go to the next page in Wixie.
Depending on the platform or browser you are using, you will see different print options. In general, you will usually have more print options on a desktop computer than on a tablet. You may also have limited options when printing from a Chromebook.
If you go to the Send menu and choose Print, select the Full Page option.
On Windows, in Internet Explorer or Edge, you will see a print dialog.
Click the Preferences button to see the options for your printer.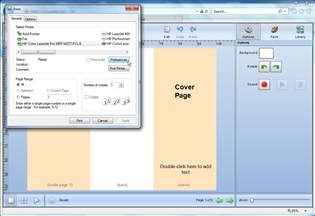 You will usually find the option to Print on Both Sides in Finishing or Options for your printer.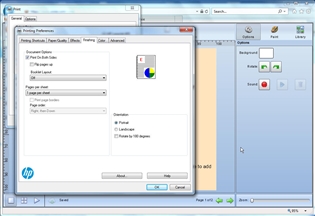 If you are using Chrome, and you don't see the option to print on both sides, click the link to use the System dialog to see more options for your printer.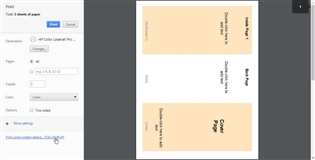 You might also try exporting the project as a PDF and print using the Adobe Acrobat application as you may see additional options there.
Please open a support ticket if you need additional assistance and we can gather more details about your setup.