Staff Answer

Mar 16, 2018 - 04:20 AM
Currently, our text objects will only support standard characters that can be typed on the keyboard (like a desktop computer keyboard), but not Emoji.
However, we do have a folder of Emoji in the Library in the Stickers folder.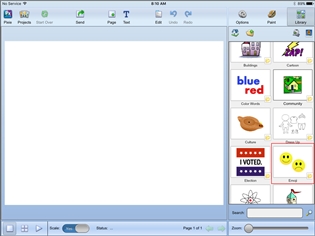 You can add these objects as stickers on the page - even on top of the text object if you add the object first. You can probably find other graphics for popular Emoji on the web.