Staff Answer

Feb 28, 2018 - 05:12 AM
An easy way to create an activity to help with counting and money is to use the Clone feature.
Open the file that you want to use for your Activity.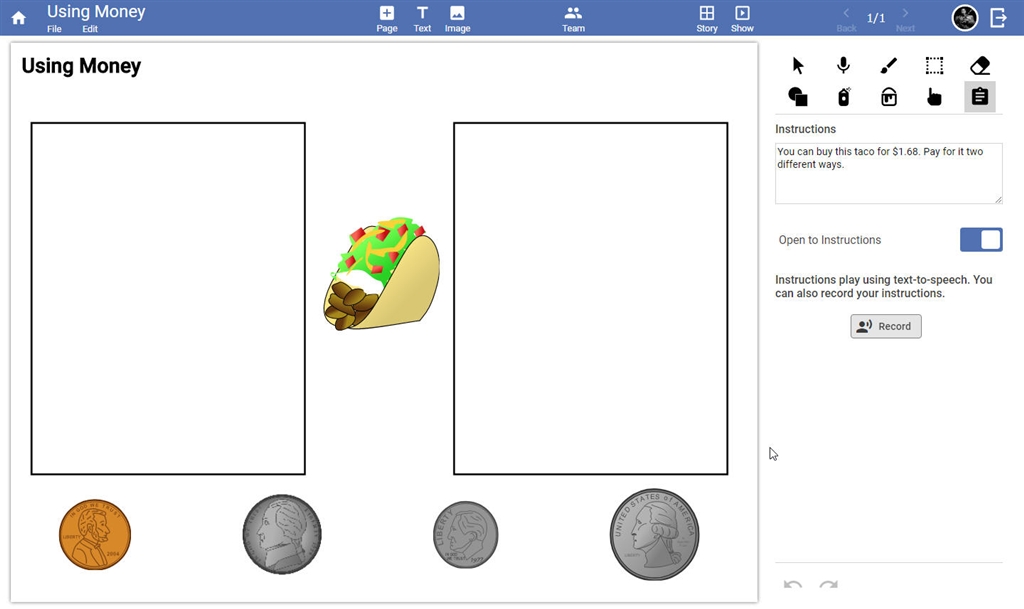 Select the object you want to make copies of - in my example it is the coins.
I recommend turning off the Scaling handles so the objects can't be resized.
Go to the
Edit
menu, choose
Properties
and uncheck
Scale
.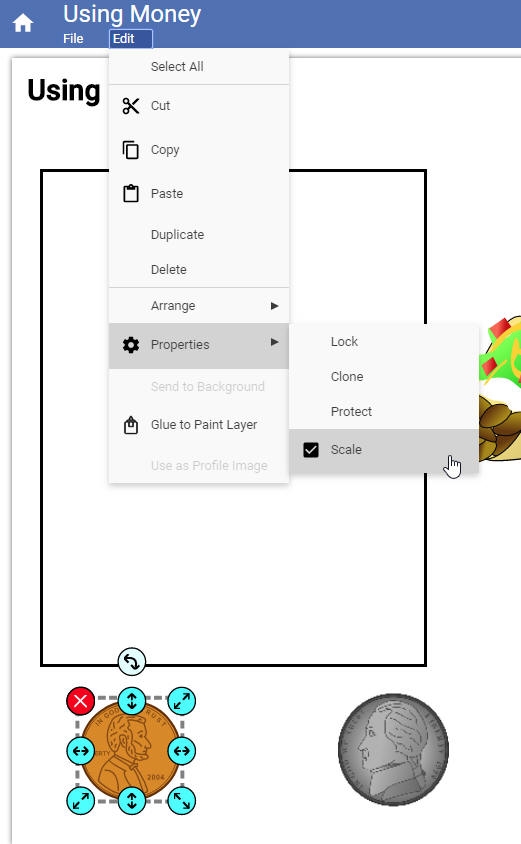 Now, go to the
Edit
menu, select
Properties
and choose
Clone
.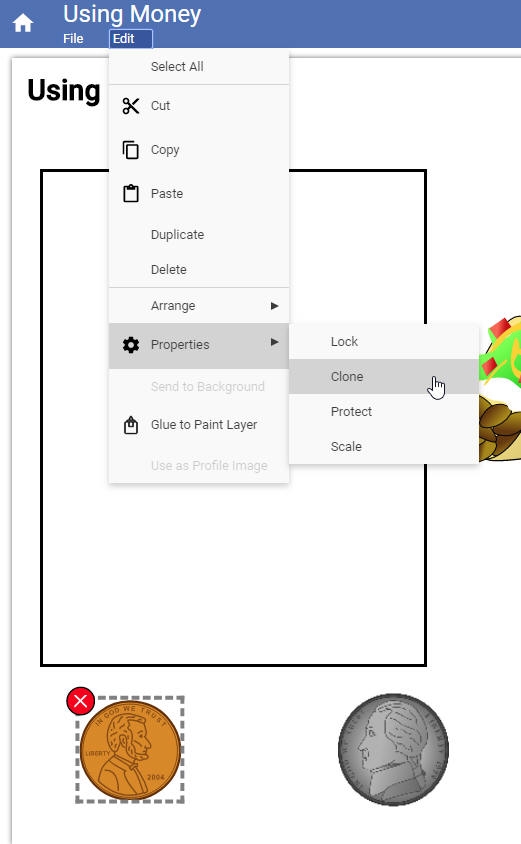 Repeat this process for all of the objects you want to clone.
Now when the student clicks the object, they will see a message indicating the object is set to clone in the Options panel on the right.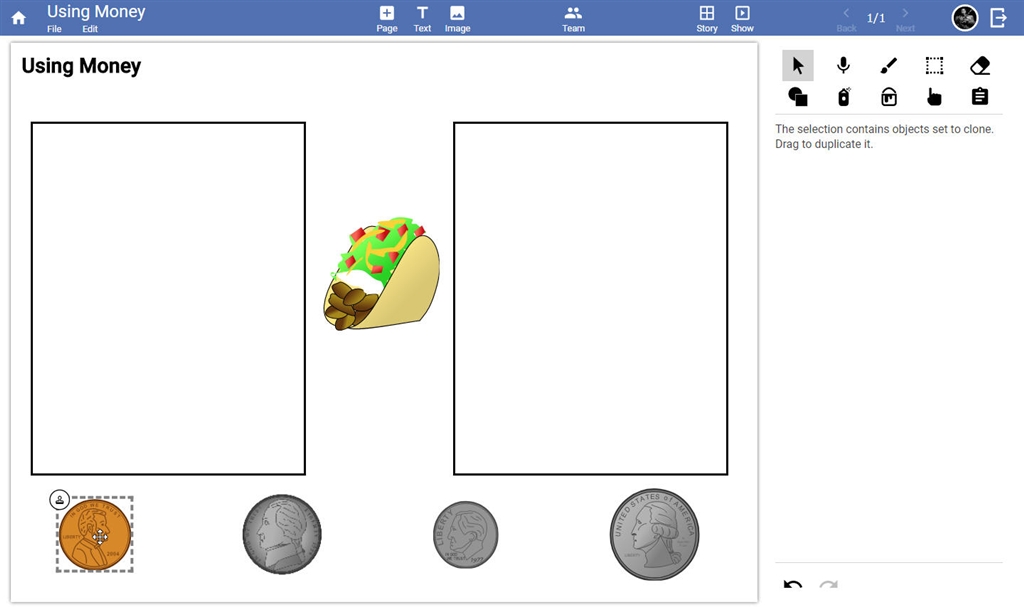 Now the students can use as many coins as they need to complete the activity.
If you are in Wixie, you can follow the steps
here
to create and assign your Activity.
Short URL for this article -
https://goo.gl/CpNj75
You can also find a handy article with tips on creating your Wixie activities in the
Creative Educator
.
A couple of notes:
- You will need to be set to the Standard Theme to see the Edit menu. You can find out more about the different themes
here
.
- You can find more tips on designing your own templates
here
.