Staff Answer

Feb 06, 2018 - 12:19 PM
Yes, you can choose a sound for the entire project or for a specific page.
To choose a background sound, go to the Storyboard.
In the Storyboard options panel, click the Sound Edit button to choose a new sound.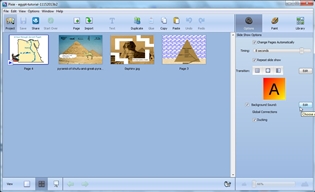 In the following panel, you can click the Browse button (looks like a folder) to choose your own sound.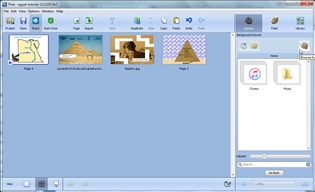 If you want to choose a sound for a specific page, go to that page. Then, go to the Edit menu and select Choose Sound File...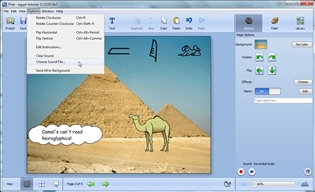 Pixie will support WAV and MP3 sound formats.