Staff Answer

Dec 19, 2017 - 09:41 AM
A teacher in Wixie can either create an activity or use a Tech4Learning created activity for an Assignment.
You can then view and grade work students have completed.
In this example I will take you through the process from start to finish including how students accesses the activity and view any comments or assessments that have been added.
Log on to your teacher account.
If your account is set to open to the Wixie editor, click the Home button to go to the teacher home page.
You will see a list of the project you have created.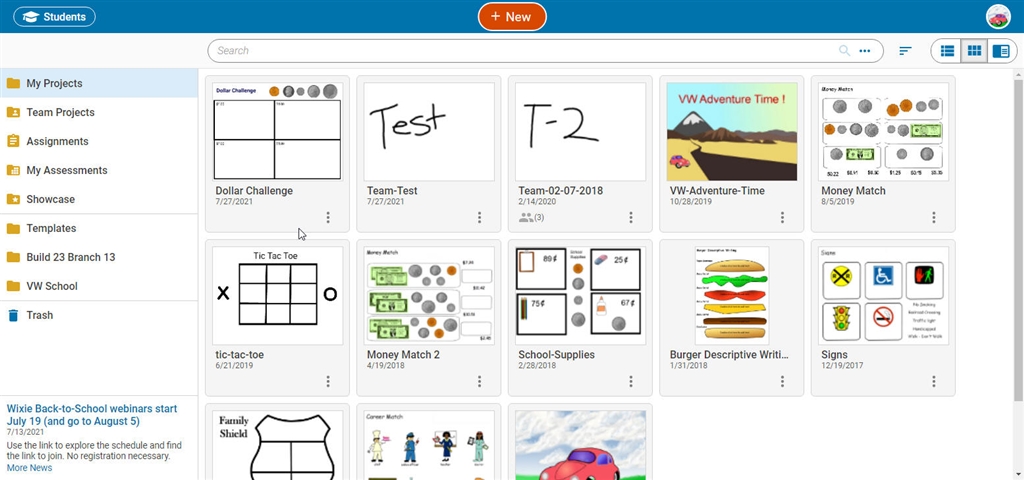 You will see the project options button next to, or below the project (three vertical dots). Click the Project Options button and choose Assign.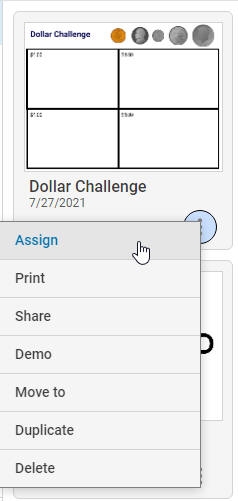 You will see slightly different options for a Tech4Learning Template.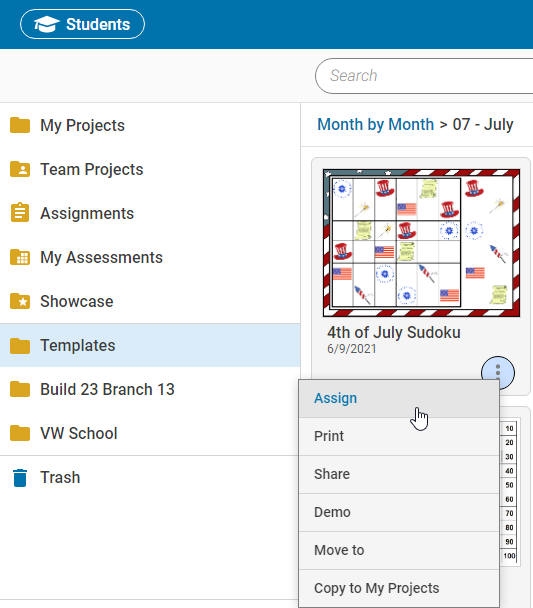 You will see the Assignment details dialog. If you have more than one class, use the Class pull-down menu to choose the Class. Or, you can click the Students radio button to see all of the students you are assigned to.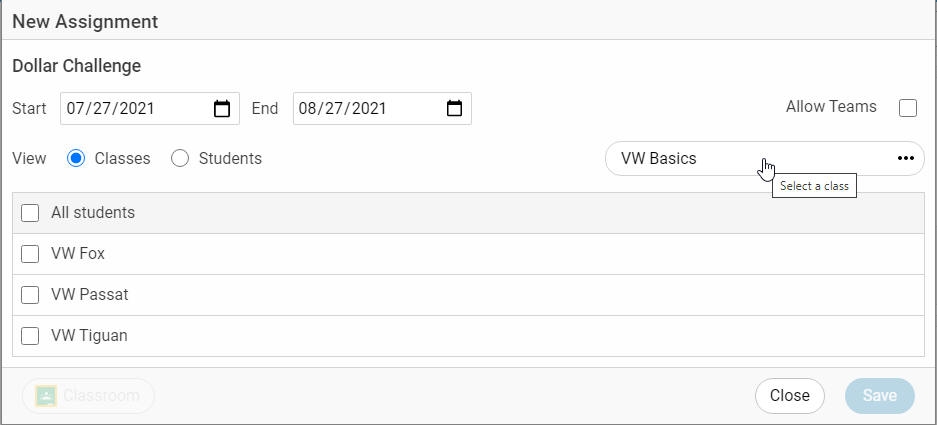 Projects will be assigned for 30 days by default. You can click the Calendar to change the assignment date(s). I recommend having the assignment show for a week or more.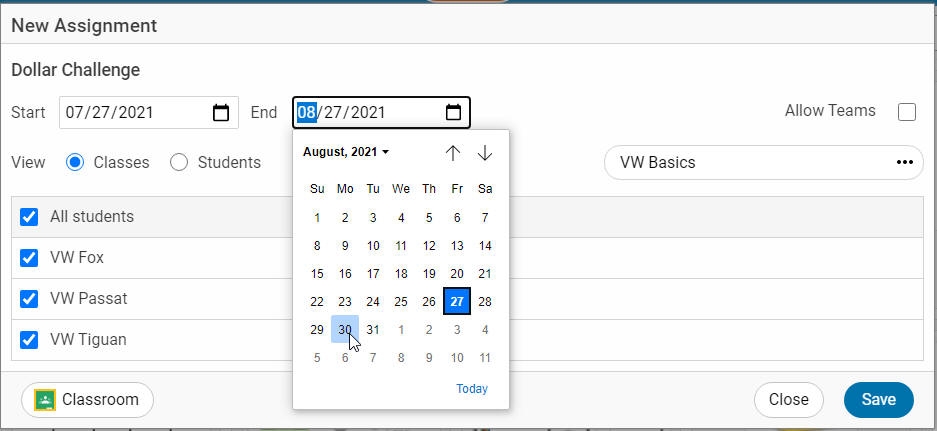 Click the Save button to save the Assignment.
The Assignment will now show on the Teacher Home page in the Assignments folder.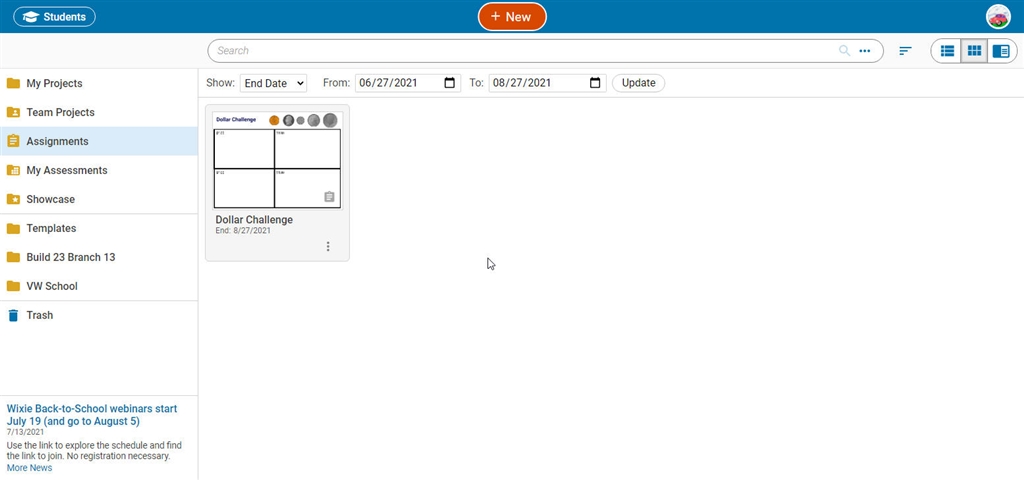 Click the Show pull-down menu to filter Assignments by date, Active, or All assigned.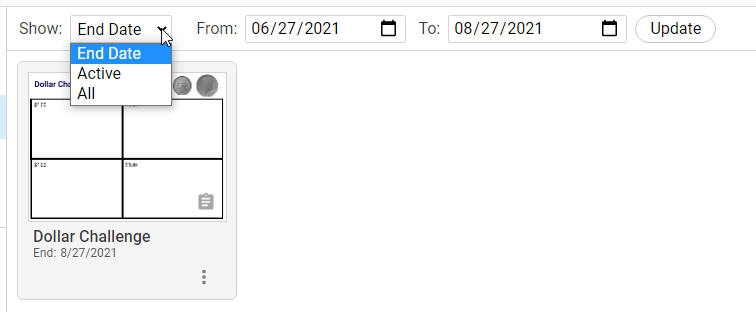 Click the Assignment thumbnail to see the Assignments detail page.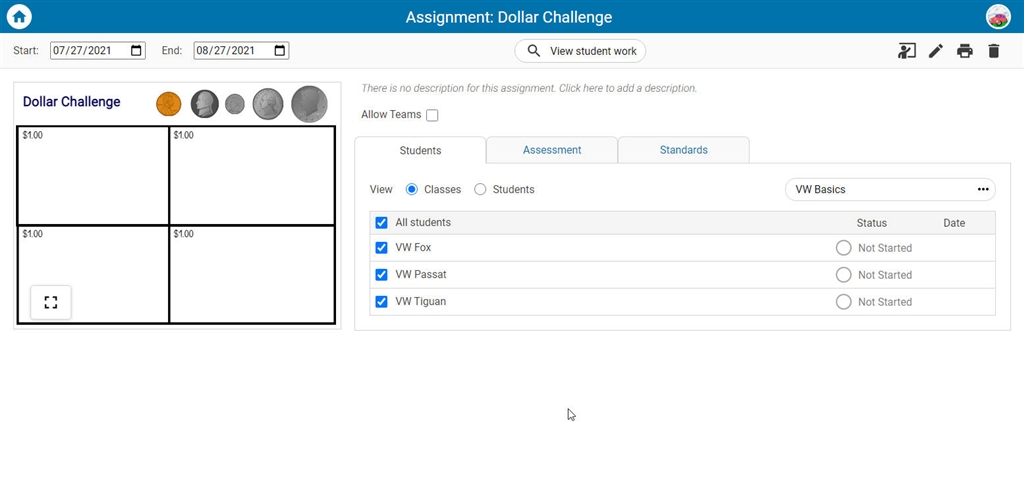 Here you can see the assignments date in Details view, classes and students in the Students view, and the rubric in the Assessments page.
Now, your students will log in to their account to see the assignment.
The Assignment will show at the top of the Student home page.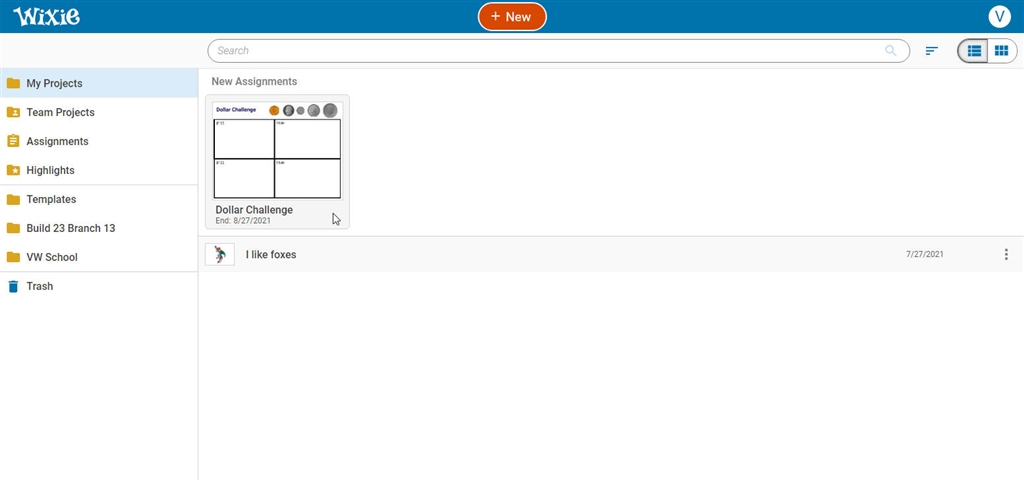 Click the assignment thumbnail to open it in Wixie.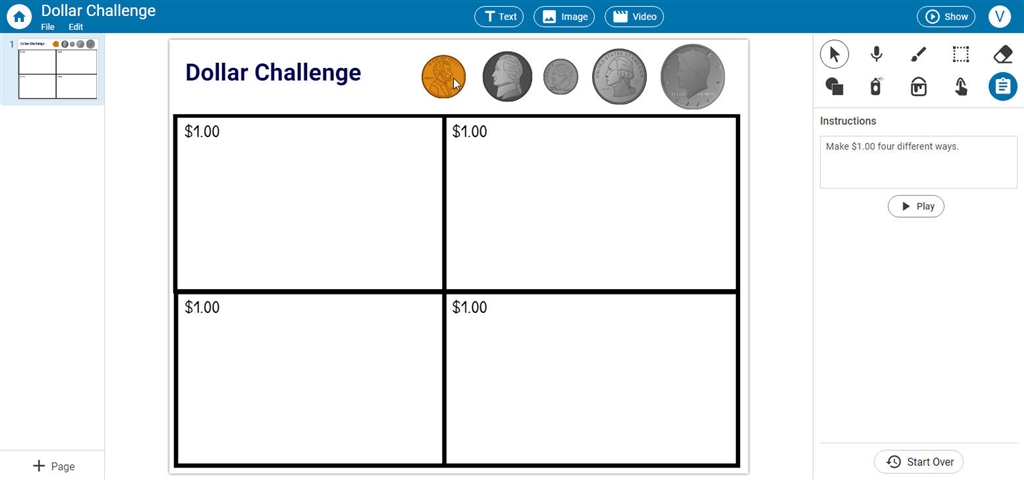 After a student has made changes to the Activity, a copy will be made in their projects list.
As a teacher, you can view their work on the Students page.
Use the class pull-down menu to select the correct class if you have more than one assigned.
Select the student in the left pane, then select a project you want to view on the right.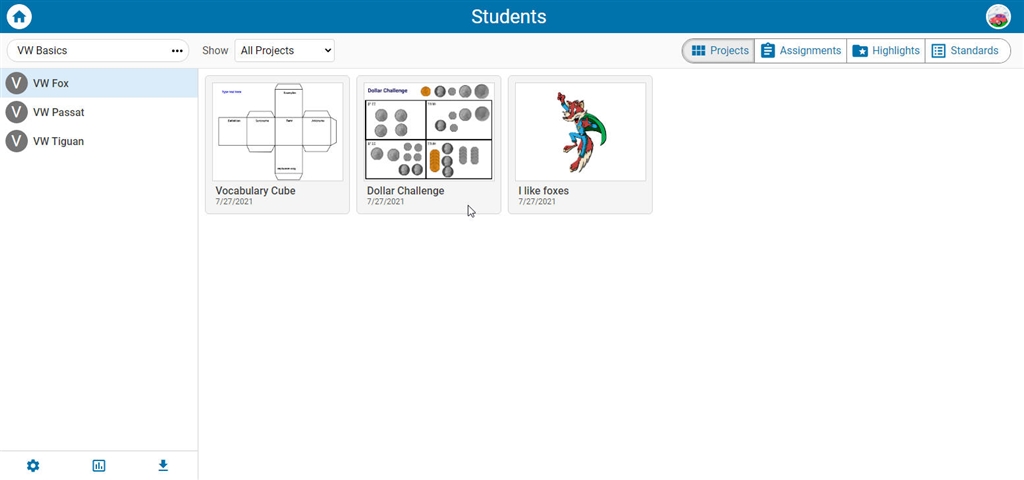 You will see the project details page.
If you want to view or edit specific projects, see the article
here
.
You can then grade or add comments to specific projects.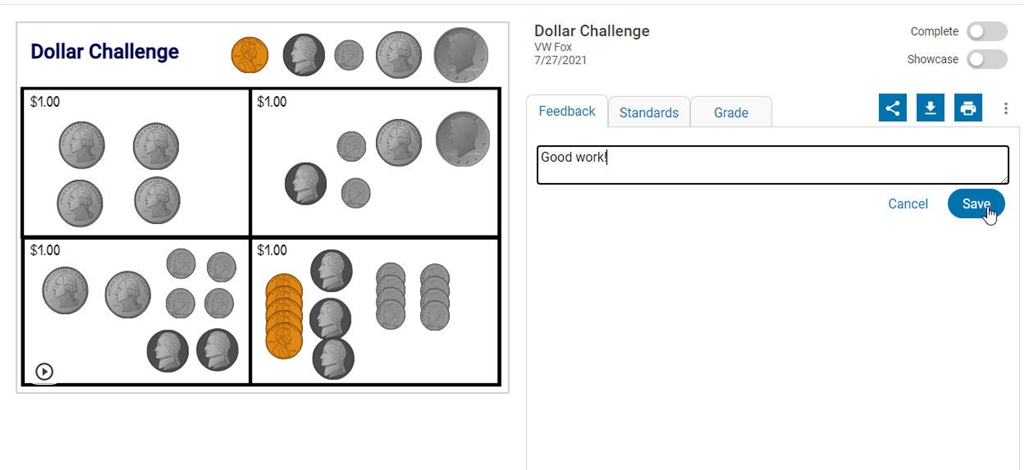 You can add a rubric and grade the project in Grade view.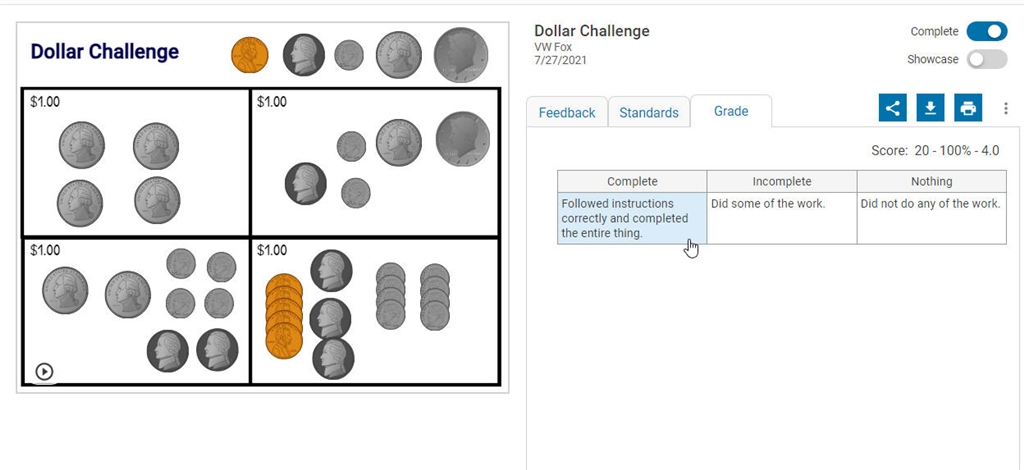 After you add a comment or Grades, the student can log in and open the project to see the comments for a graded project.
If the project has not been graded, or marked as complete, they can click the Intructions and Comments button on the tool palette.

For ungraded projects, the comments will show in the Feedback area.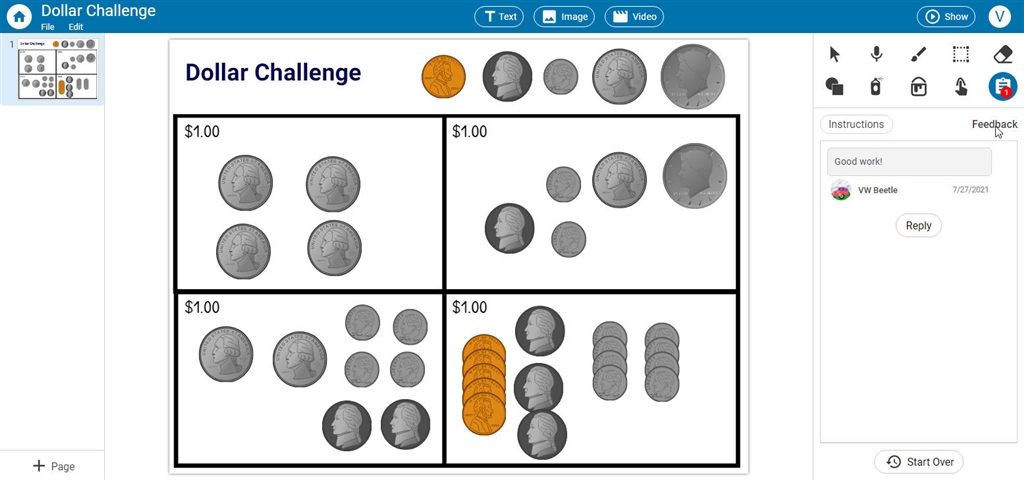 If they want to view their grade, click the File menu and choose Show Assessment.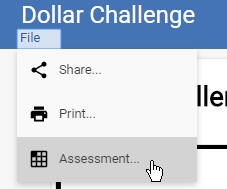 The graded assessment will show in a new window.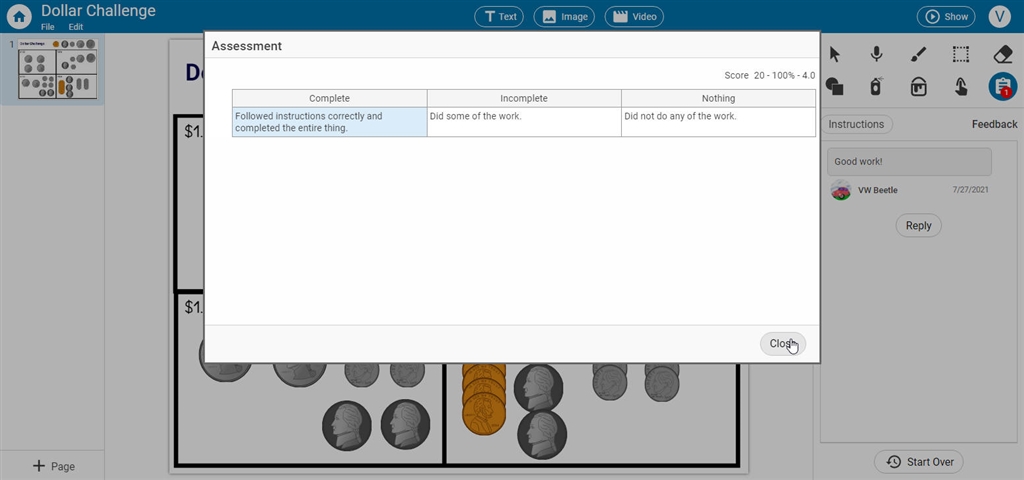 Short URL for this article -
https://goo.gl/GpDSwt