Staff Answer

Dec 14, 2017 - 05:20 AM
Yes, you can print a greeting card in Pixie 4. The steps are a little bit different from Pixie 3.
Create your card. It can have up to 4 pages.
After you've created your card, click the Project button and choose Print.
Click the Layout button.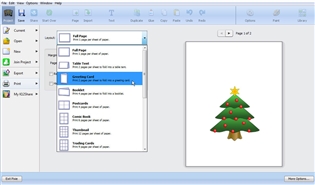 The 3rd option will be Greeting Card.
After you've selected Greeting Card, you will see a Preview on the right.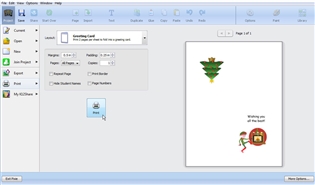 Click the Print button to print to your default printer.
If you want to choose a different printer, click the More Options button.
Short URL for this article -
https://goo.gl/dJx7nh