Staff Answer

Dec 13, 2017 - 11:02 AM
03/20/2023 - Update.
While the steps here are still correct, we have made this process easier from the Students page while logged in as a teacher.
See the link in the last answer here.
You can use the Project Filter to find specific projects or activities. After you find them, you can View, Grade, or Print all of the projects that were created from your Activity.
In my example, I made an assignment - About-Me.
Log on to your teacher account and go to the Students page.
If you are assigned to more than one class, use the Class pull-down menu to find your specific class.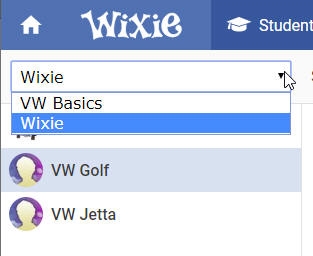 Use the Show pull-down menu to make a selection.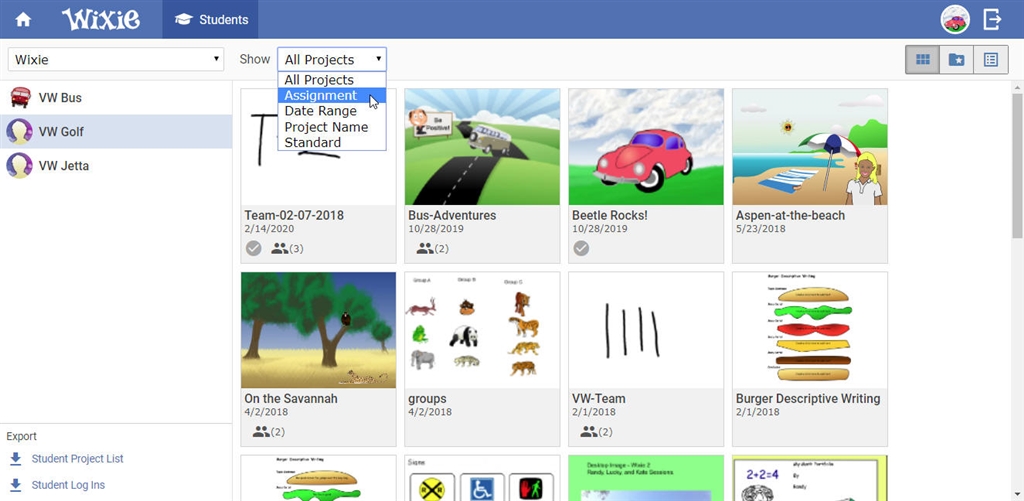 If you choose Assignment, you will see a list of the current assignments.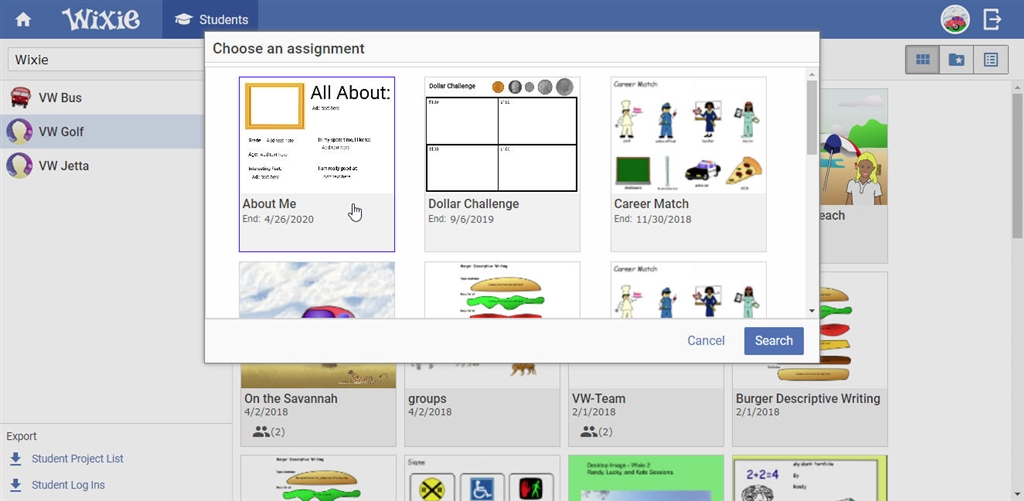 Click the Assignment you want to view and click the Search button.
You will see a list of projects that match your search for the selected student.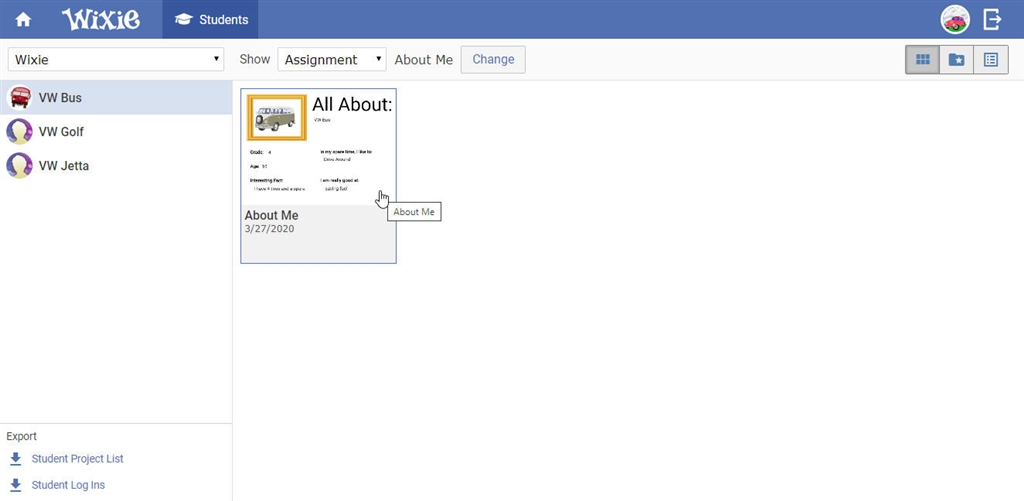 You can also search by name.
Type the name of the assignment in the search field and click the Search button.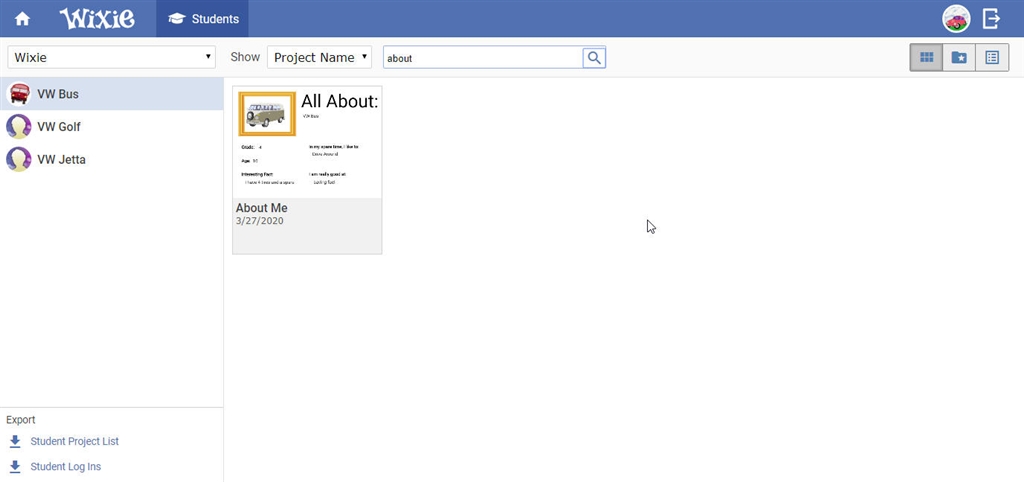 You will see projects that have the same name.
Select a project to view it.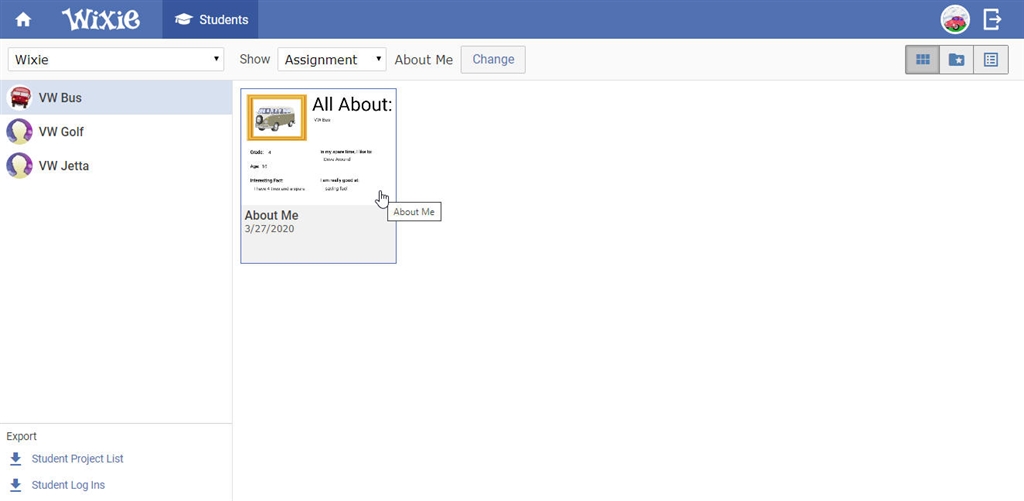 You will see the Project details page.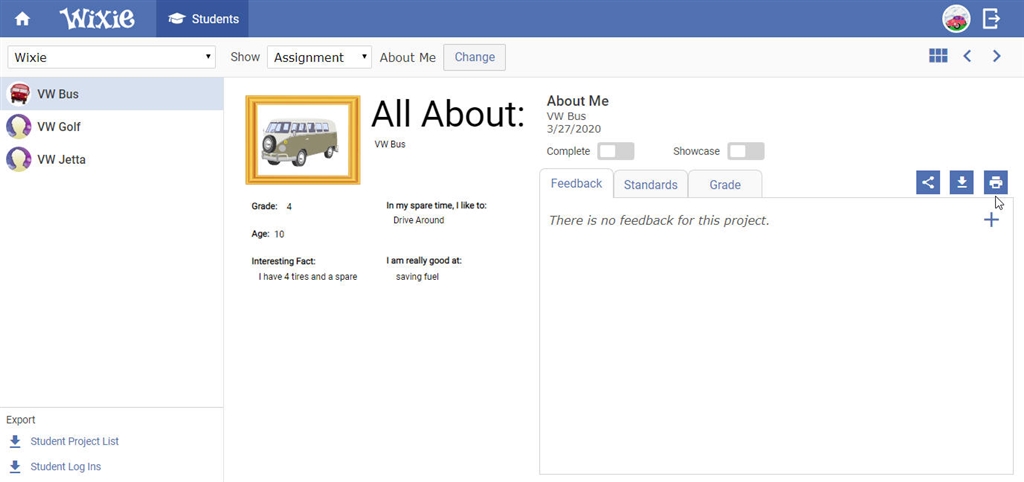 Click the Print button to see your Print options.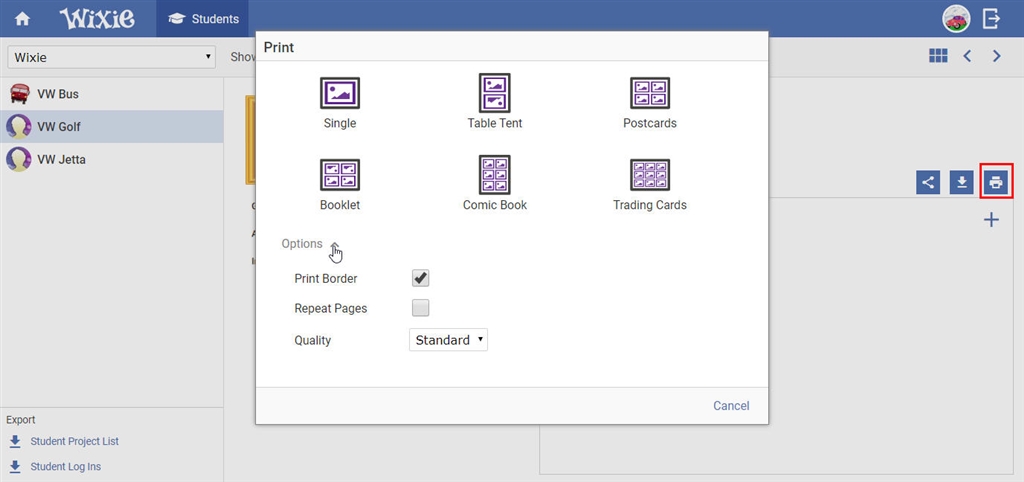 Click the More Options button to see print quality options.
Click the next student in the list to view the next matching project.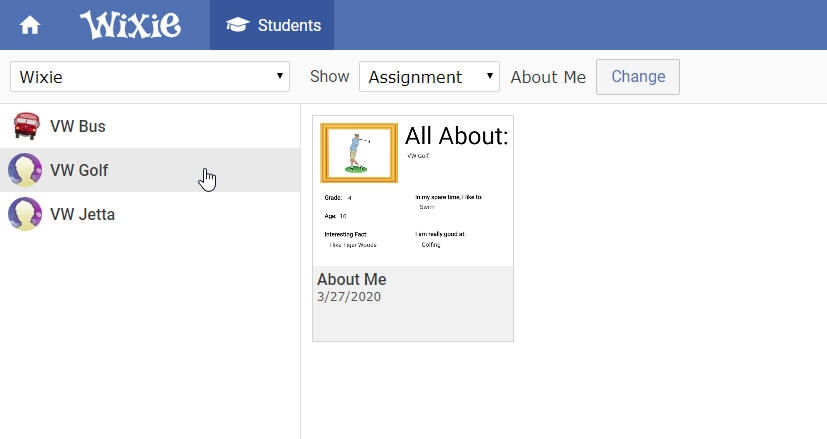 Short URL for this question -
https://goo.gl/ZWfVMU
This article may also be helpful -
How do I make and view an Assignment in Wixie?