Staff Answer

Nov 09, 2017 - 07:01 AM
If you are assigned to more than one class in Wixie, you can assign a project to multiple classes at a time.
Here's how -
1. Log in to your teacher account and go to the Activities page.
2. Select the project you want to assign. You will see the Project details page.
3. If the project has not been assigned already, click the Assign This Project link.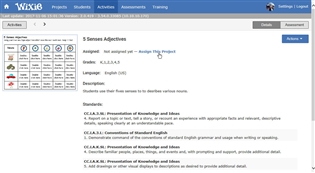 If you have already made an assignment, click the Actions button and choose Edit assignment.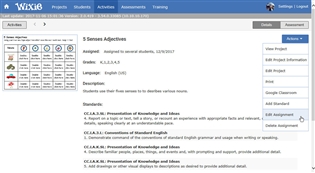 You will see the Assign dialog.
4. Click the Class you want to assign the project to.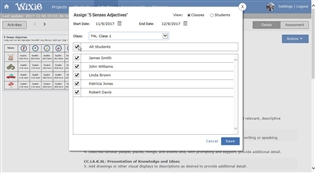 5. Use the Class pull-down menu to choose the next class.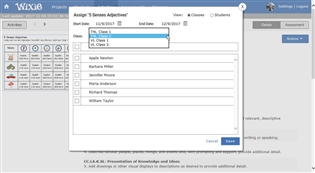 6. Select the second class.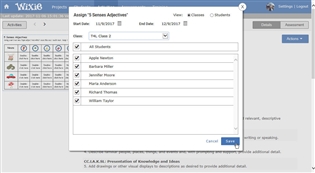 7. Click the Save button when you have finished selecting all of the classes you want to make the assignment to.
You can also assign the project to all students that you have in all of your classes.
Click the Students radio button at the top of the dialog and then click the All Students option.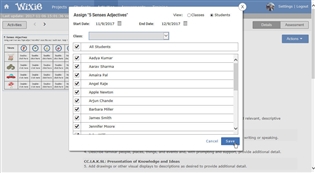 Short URL for this article -
https://goo.gl/1J3P8U
We have a YouTube video on customizing a template and then making an assignment, you can find it
here
.