Staff Answer

Oct 30, 2017 - 06:14 AM
You can export your student Log In information from your Teacher dashboard. After you export the data, you can use the Mail Merge function in Microsoft Word, or a similar program, to create and print your cards or labels.
In this example, I am using Word 2010 - I believe the steps are the same for most versions of Word.
First, you will need to export your Student Login information.
Log in as a teacher and go to the Students page.
Below the current class, you will see a link to download your student logins.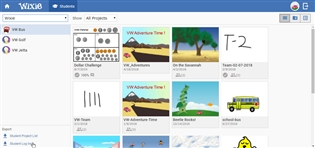 Be sure to save the file to your computer. If you are using Chrome or Safari, the file will download to your user's Downloads folder by default.

If you open the file in Excel, you will see your student login information. If you have multiple classes, your sheet will have multiple tabs.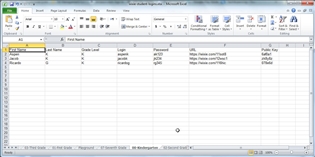 You can close the file after you've previewed the data.
Now, open Word and create a new document.
Click the Mailings tab.
Click the Start Mail Merge button and choose the type of file you want to create- in this example, I will make labels.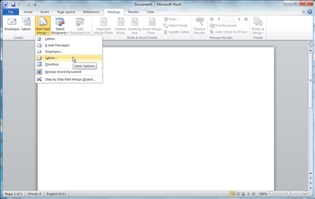 Choose the type of label you want to use.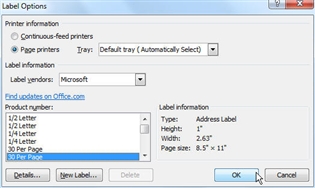 Click OK when you are finished.
Now, click the Select Recipients button and choose Existing List.

Choose the Wixie Student Logins file you exported earlier.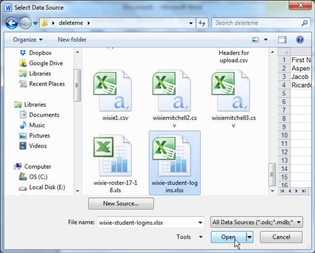 Click the Open button.
If you have more than one class, you will be asked to pick the sheet you want to use.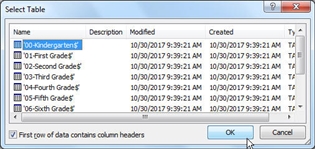 Click the OK button to choose your class.
You will see a preview of your labels on a blank document.
Click the Insert Merge field button and choose the fields you want to add to your file.

I selected the First Name added some space, then the last name. I then added the Login (username) on the next line and the password on the bottom line.

Click the Update Labels button to update the file so all records will be merged.

You will see a preview of the merge labels template.

Click the Preview Results button on the toolbar to see the merged records.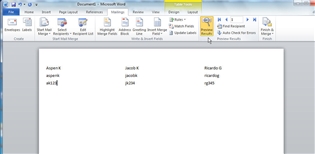 You can now print your labels or cards and give to your students.
Short URL for this article -
https://goo.gl/fr1bCH

Danielle created a YouTube video that shows how to use Mail Merge to create Wixie Parent letters. You can view the video here.