Staff Answer

Sep 21, 2017 - 07:58 AM
You can log in to Wixie using either Safari or Chrome on the iPad. However, you will only be able to view and not edit projects as described in the message bar above.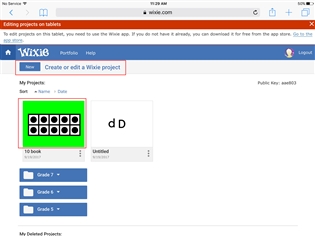 If you do not have the Wixie app installed on your iPad, you can click the link in the message bar.
If you do have the Wixie app, you can click the Create or edit a Wixie project link, or a saved project.
You will see a screen asking if you want to open the link in Wixie.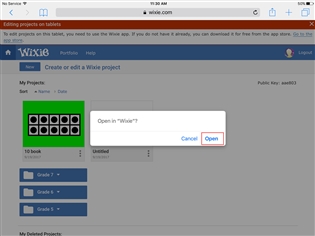 Click the Open button. You will then be switched to the Wixie app and logged in.
Short URL for this article:
https://goo.gl/ypJC1i