Staff Answer

Sep 12, 2017 - 04:56 AM
If you follow the instructions
here
when emailing, then the teacher should have a copy of the project in their Wixie project list and be able to modify and assign it to their students.
Find a project that you created that you want to share.
Click the Project Options button (three vertical dots) and select Move To.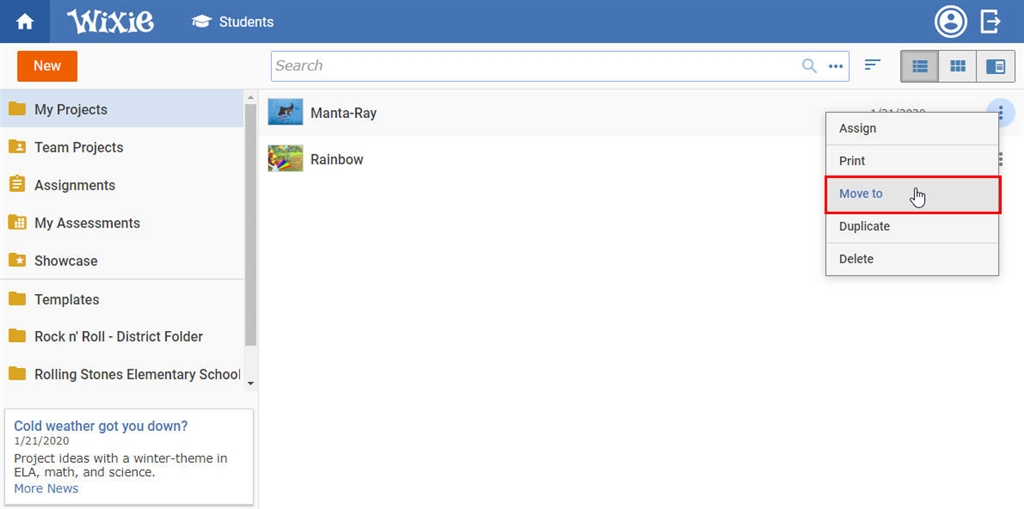 In the Move To dialog, click the Back button to see the school or district folders.

If you are a publisher, you will have access to the District folder.
Select the folder you want to copy the project to and then click the Copy Here button.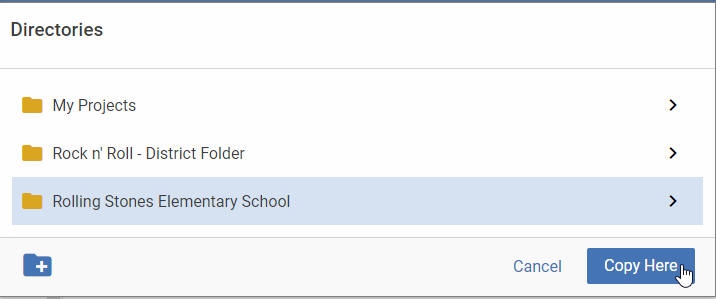 Now, when you open the selected folder, you will see a copy of the project.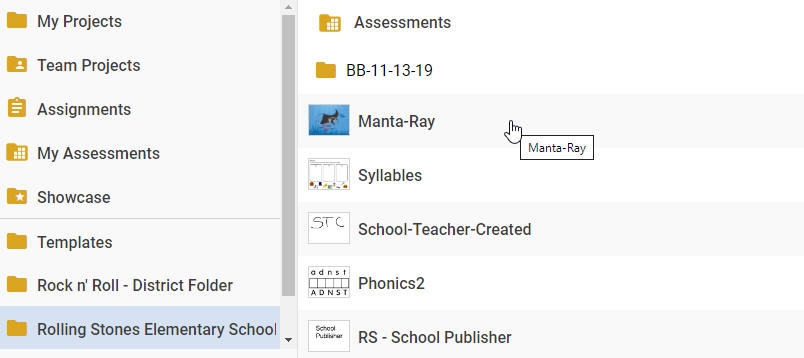 When the project is opened, the teacher will see buttons to Assign or Customize the project.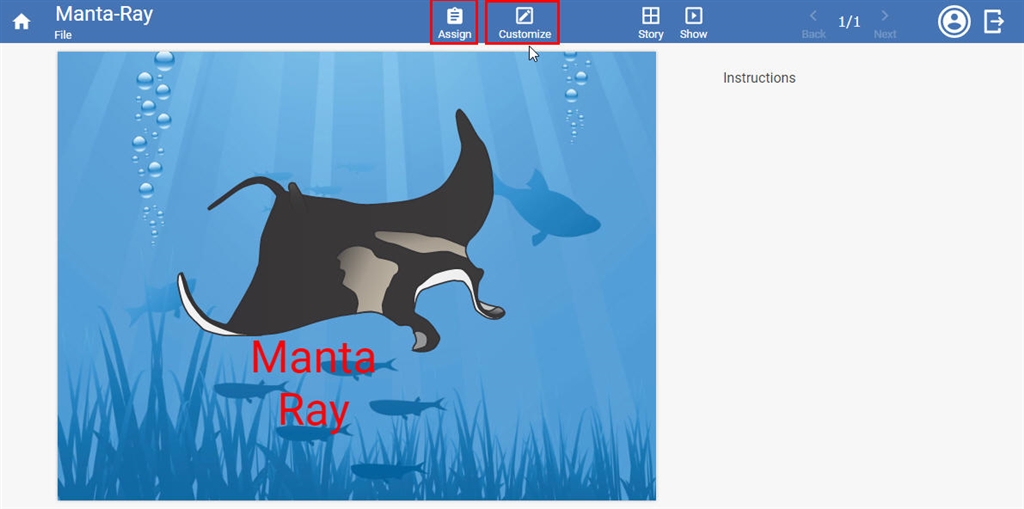 Click the Assign button to assign the project to your students or classes.
Click the Customize button to make a copy of the project in your My Projects folder.
This YouTube video also shows the process -
https://youtu.be/TW_FzDoaZB0