Staff Answer

Mar 28, 2017 - 04:42 AM
I do not think we can do exactly what you are asking for in Pixie. But, if you record your instructions as a page sound that sound will be played when the project is first opened.
When you add instructions in Pixie, the options panel will display a Play button that looks like a speaker. This button will use the System sound (the "robot" voice can be changed at the system control panel).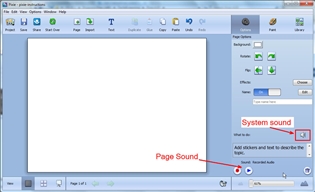 If you record a sound for the page, this sound will show a play button that is an arrow pointing right like a traditional play button. This sound will play when the project is first opened as long as the default preference has not been changed. To check this, open the Preferences panel (under the Edit menu on Windows, under the Pixie menu on OS X). Choose the Sound option and make sure "Play sound when Opening files" is selected.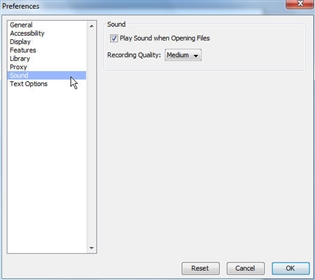 In Wixie, you can record a sound for your instructions as noted
here
.