Staff Answer

Jan 27, 2017 - 10:28 AM
Yes, you can add photos from your Google Drive on the Chromebook. You will need to be logged into the device as a Google user where you've saved items into your Google Drive.
Log in to your Wixie account and create a new project or open a saved project.
Click the
Add Image
button on the toolbar. Depending on your screen resolution, you may need to click the Add (+) button and then choose Image.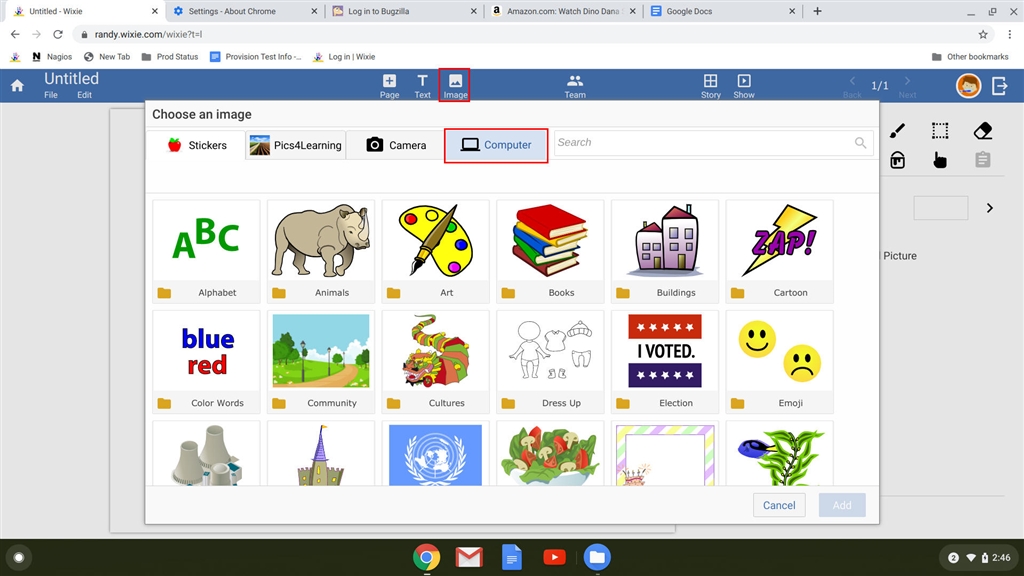 Click the
Computer
button.
You will see the contents of your Google Drive folder.
Select the file you want to use and click the Open button.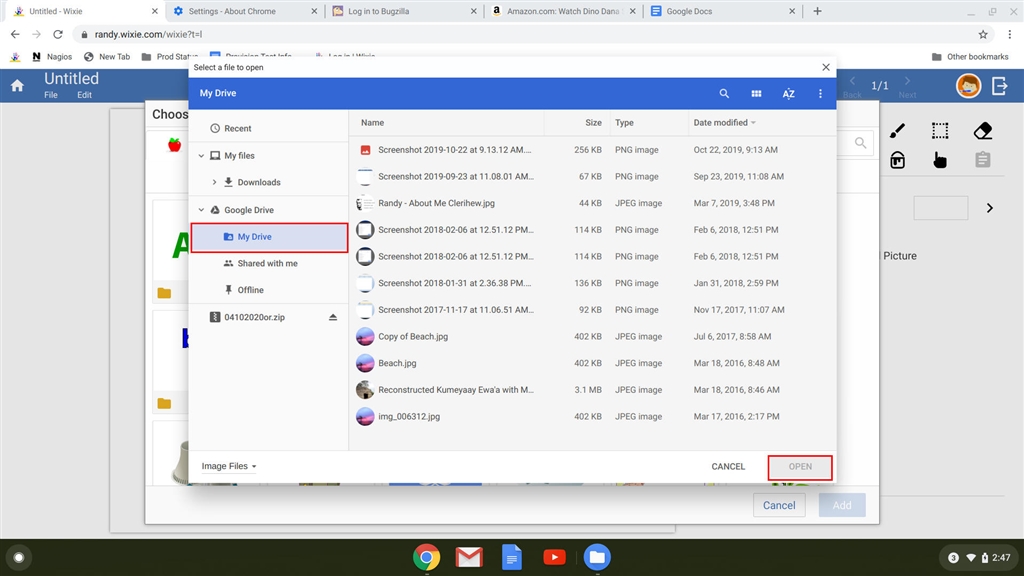 You will see the image added to Wixie as a sticker.
Note: If you see the contents of the Downloads folder on the Chromebook, click the My Drive folder in the list on the left.