Can I hyperlink one page to another within a multipage Wixie project?
Ideally, I'd like to creat a table of contents for a group project that allows a viewer to click a topic and go to that page.
Status:
Open
Jan 12, 2017 - 12:43 AM
---
2

answers
Answers

Nov 22, 2022 - 08:54 AM
A while back, we did add the ability to link to a specific page in a Wixie project.
Select the object that you want to use as the link and use the pull-down menu to choose the page you would like to link to.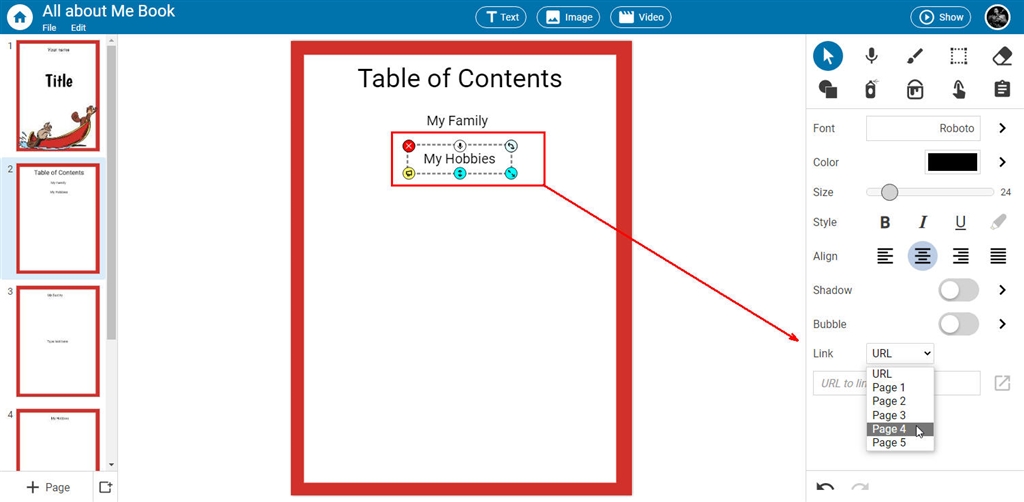 You can find out more about this, and other, updates here:
https://web.tech4learning.com/wixie-n...
Answer this question
Other Questions Needing Answers