Staff Answer

Nov 15, 2016 - 05:32 AM
You can create your own activities in Pixie following the instuctions
here
.
You may want your activity to use a specific folder of clip art. This is handy for Math, Science or Social Studies activities.
1. Open the project where you want to choose a Clip Art folder.
2. Click the Project button and choose the Current heading
3. Use the Default Library Category pull-down menu to pick the folder you want to show.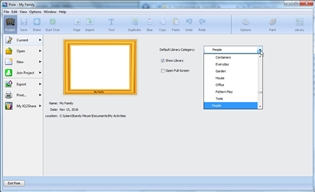 4. Save the file as a template by going to the File menu and choose Save As Activity
When the student opens the saved activity, they will see the selected folder in the library.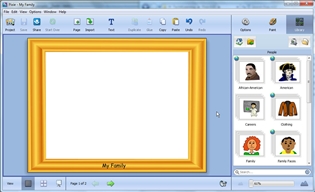 Short URL for this article -
https://goo.gl/GZTSFh
The Wixie version of this question is
here
.