Staff Answer

Oct 26, 2016 - 06:26 AM
If you've already uploaded all of your users via CSV, and you just want to quickly assign a teacher to all classes you can manually do this in the Wixie Admin portal.
If you want to do this via CSV, you can find the instructions
here
.
To assign a teacher to all, or a set of classes manually:
1. Log in to your Wixie Admin account
2. Click the Accounts tab
3. If you're set to CSV, or another method, change to manual user management (also described
here
)
4. Click the Teachers View button
5. If your teacher is not in the roster, you can
manually
add them.
6. Select the teacher you want to assign to all the classes.
7. Click the Edit button (pencil).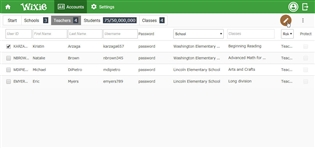 8. Click the Classes field - You will see a list of classes for the school.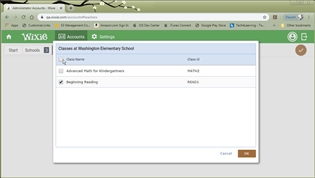 9. If you click the Box at the top of the dialog, that will select all the classes.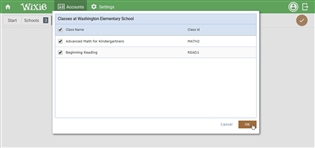 Click OK to close the Classes dialog.
10. Click the Done button.

11. Now, when you click the Classes field for that teacher, you will see all of the classes they are assigned.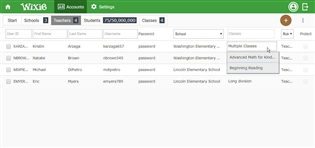 Short URL for this article -
https://goo.gl/Vs1k5Z