Staff Answer

Oct 13, 2016 - 11:44 AM
You will see a checkbox next to items that you can edit in the Wixie admin portal.
If you go to the Teachers View on the Accounts page, you may not see this option.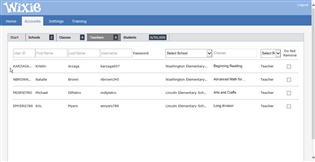 Click the Start View button to see your User Management setting.
If you are set to CSV or another management setting, click Manual.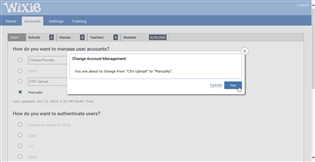 Click the Yes button to confirm this change.
Now, when you go back to the Teachers (Students, Classes) View, you will see the option to edit your users.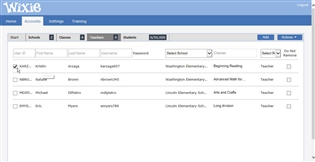 You may want to change the setting back if you are set to CSV/SFTP or another method that is processed overnight.
Short URL for this article -
https://goo.gl/JUcYn2