Staff Answer

Mar 01, 2016 - 09:42 AM
You can export a Wixie project as Images, a PDF, a Flash movie, HTML, or an ePub.
Open the project you want to export and click the Send menu to see the options for export.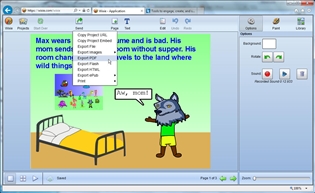 Save the files to your desktop or documents folder.
You can then copy these files to your CD.
Other sharing options are explained
here
.