Staff Answer

Jan 29, 2016 - 01:37 PM
Recently we had a student intern from High Tech High School here in San Diego create a set of Dress Up characters, clothes, and accessories that you can use to create your own character or clip art.
You can add outfits, color them, and then make your own sticker to use in Wixie.
In this example, I will show how to add items from the Dress Up folder to create a character with an outfit. We will then color it and convert it to a single sticker.
1. Log on to Wixie.
2. Create a new Wixie project.
3. Click the Image button on the toolbar.

If you are on a small screen device, click the Add button and choose Image.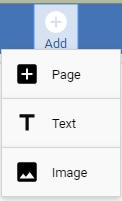 4. Open the Stickers folder and then open the Dress Up folder.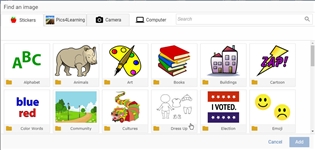 5. Add the stickers that you want to use to create your character.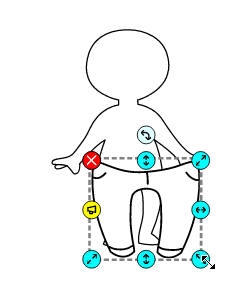 I recommend adding the items as they would appear top-to-bottom if you were making a paper cut-out. For example - I added the items in the following order - body, pants, shirt, shoes, jacket, hair, face, and then hat.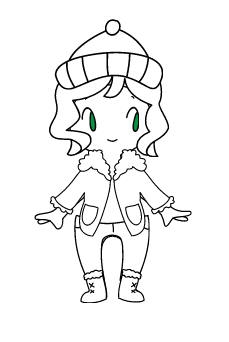 6. If you add an item out of order, you can change the order. For example if I added the hat and then the hair.
Select the hat on the page. In Wixie, go to the Edit menu, choose Arrange and select Bring to Front.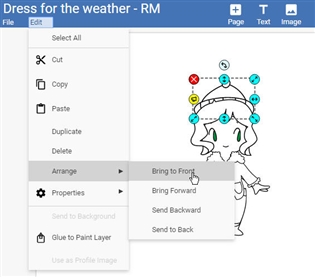 7. After you've added all of the pieces to your character, you will glue them down. I like to create a duplicate page in the storyboard so that I have all of the original pieces.
Go to the Edit menu and choose Select All. In this example, we are going to glue the objects to paint them.
If you want to make the character slightly larger or smaller, use the resize handles to change the objects size now.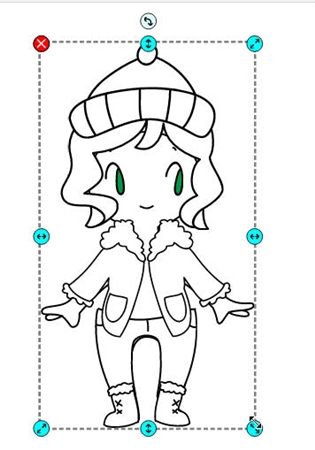 8. Once everything is the correct size and placement, go to the Edit menu in Wixie and choose Glue to Paint layer.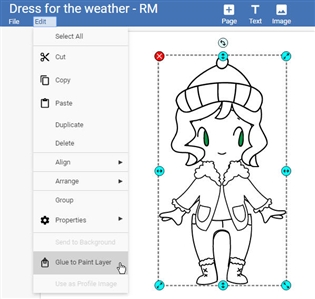 9. You will see the paint tools on the right side, or below the page. You can use the fill tool (looks like a bucket) to fill in the white areas with colors, patterns, or gradients.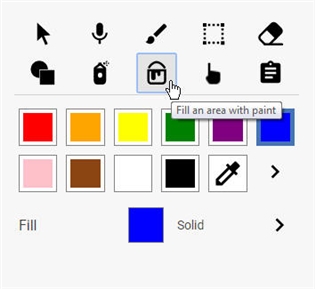 10. Click the part of the image to fill it with a color.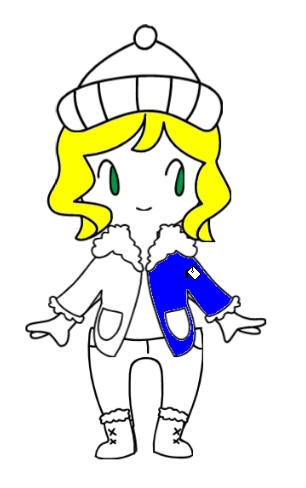 11. If you make a mistake, click the Undo button on the toolbar.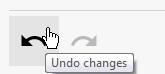 12. After you have everything painted, you can make the character back into a sticker.
Choose the Lasso selection tool on the tools palette.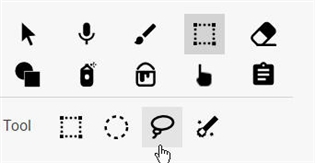 Select the area around your character.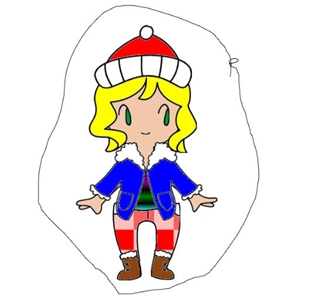 13. Go to the Edit menu in Wixie and choose Convert to Sticker.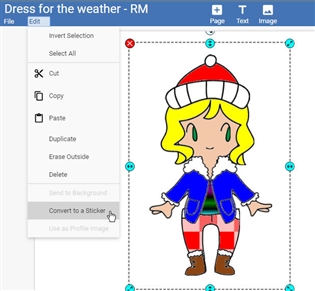 You can now add other stickers and a background to complete your scene.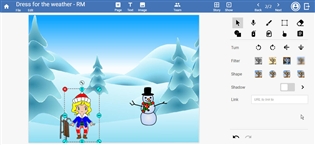 Short URL for this article:
http://goo.gl/qa9IcO