Staff Answer

Nov 23, 2015 - 10:20 AM
If your school or district is set to require a public key, the teacher can obtain a URL or embed code that does not require the public key.
You can obtain a URL or Embed code that does not require a public key.
To get a URL for a Wixie student project:
1. Log on as a teacher that has the student in a class and find the project on the
Students
page.
2. Select the student project
3. On the project details page, Click the
Share
button on the right.
4. Click the
Advanced
button in the Share dialog.
5. Uncheck the
Require Public Key
checkbox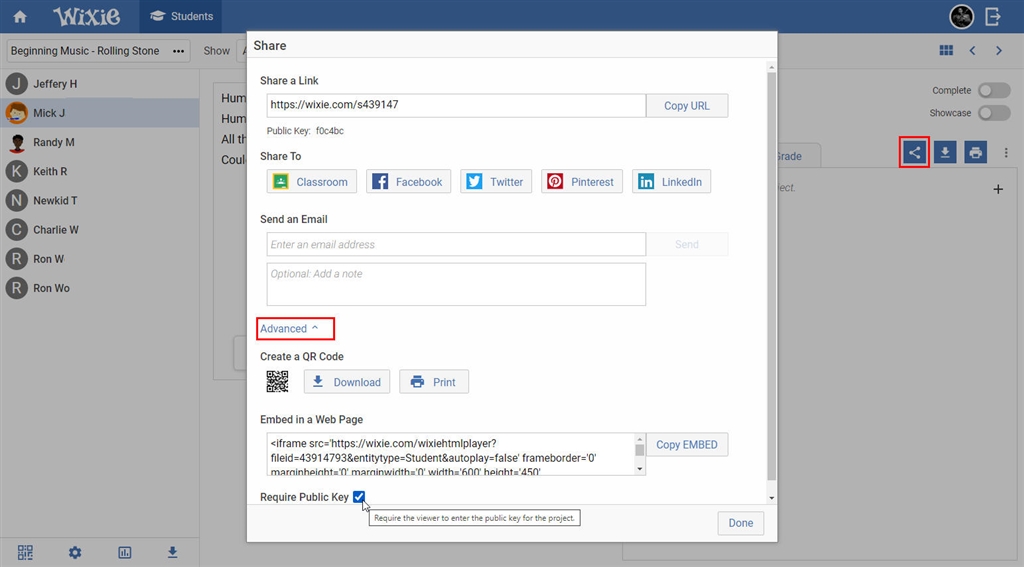 This will also affect the Embed code that is generated.
You will see the URL contains - "authKey=XXXXX"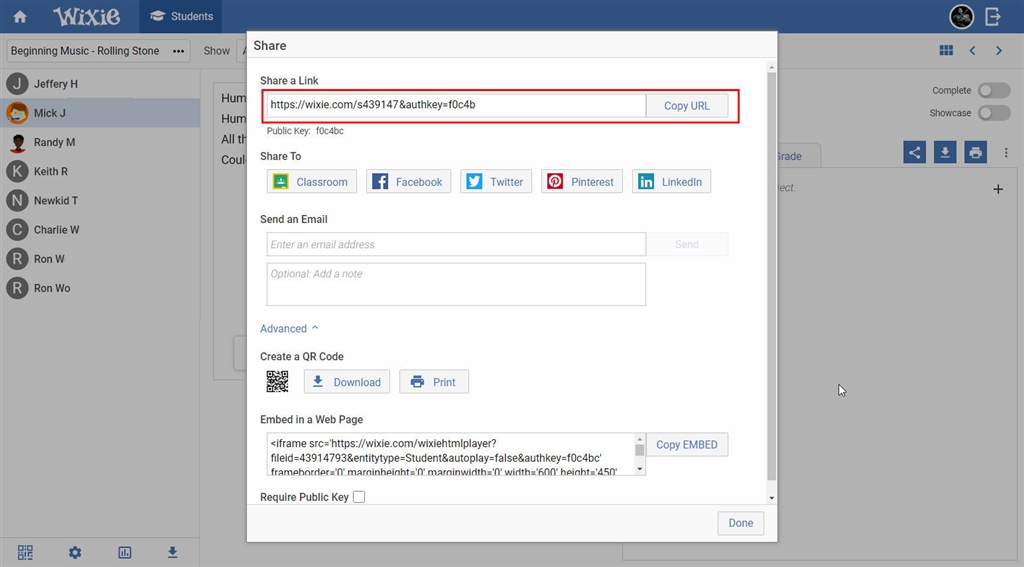 Note: This is not a "setting" for the project. Unchecking the box will show you the modified URL or embed code, but when you return to the page the Require Public key check box will be selected - this is working as designed.
An overview of sharing methods is presented
here
.
Short URL for this article-
http://goo.gl/W2sgV1